There are a few things I want to do for the house this year that wouldn't be pricey but would help with some updates. (Lots of these pictures are from pre-move in).
You see these entry-way lights?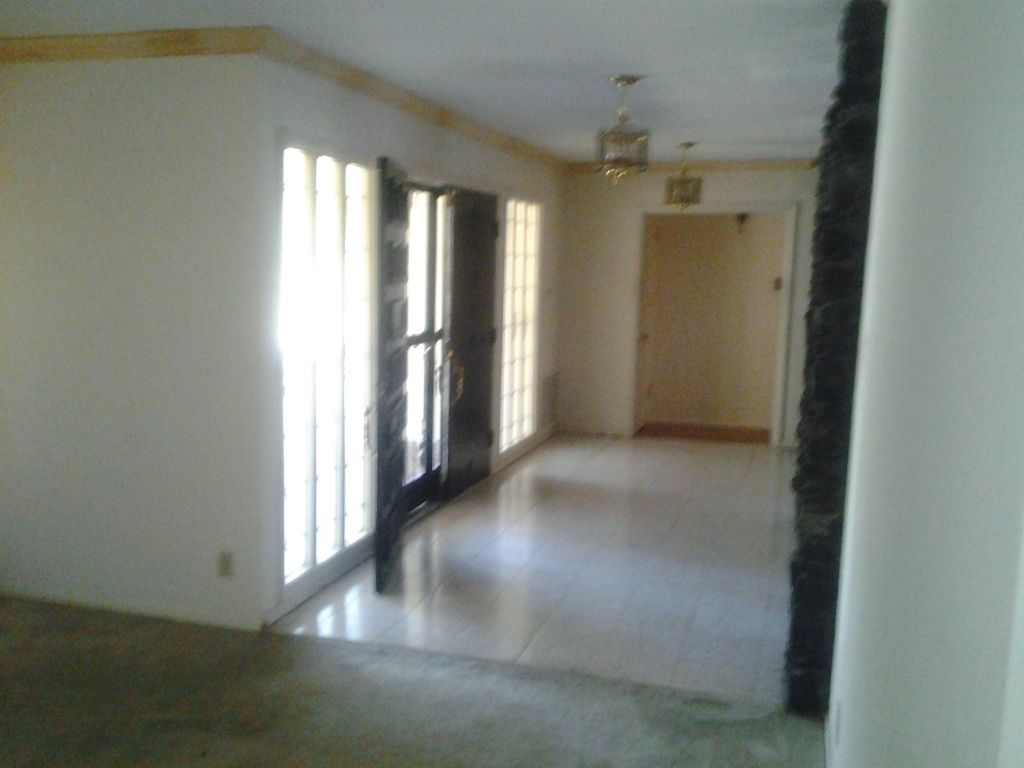 They need replacing.
I wish I had a better picture of this bathroom...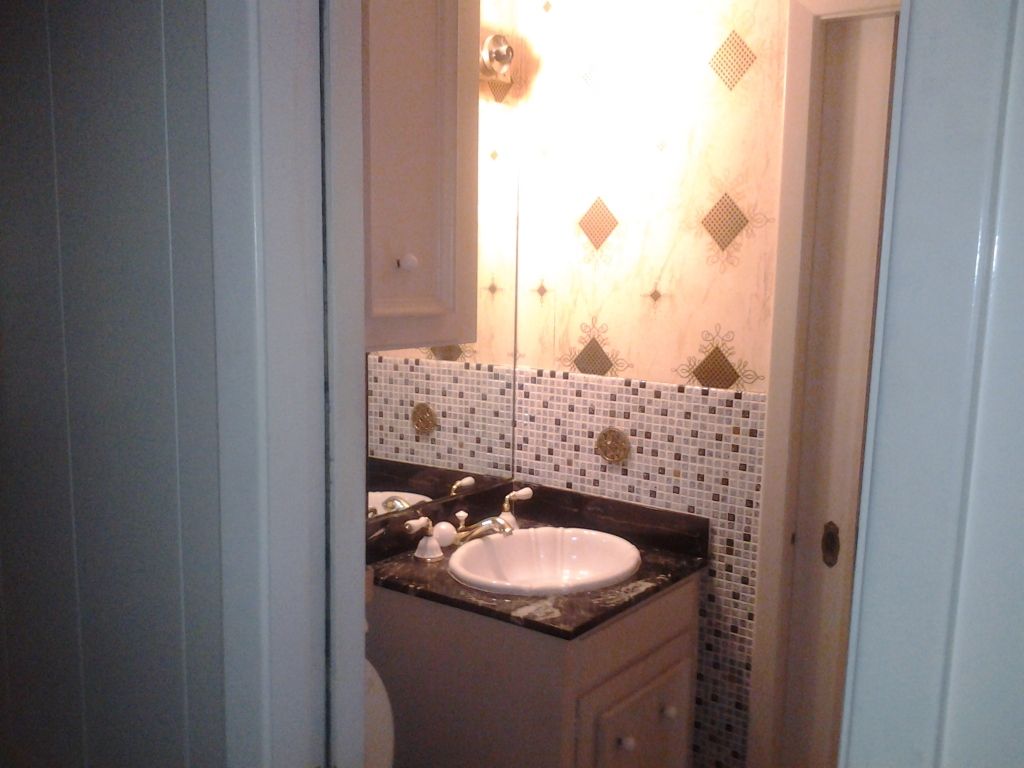 Above the mirror is a light fixture. The painting people really did a not great job on the details of this house. In fact, there was more than one thing that they didn't tape and just spray-painted right over, and this light fixture was one of them. It's supposed to be brass, but they took the globes off and just painted over it, then lost the globes. So it's just a cream colored light fixture with light bulbs showing. I want to replace that, frame the mirror with crown molding, replace the hardware, and get some new accessories.
I can't seem to figure out what I want to do to decorate this fireplace...
It's hard to decorate lava rock and I don't just want an enormous wreath there all year long.
This is the kids' bathroom...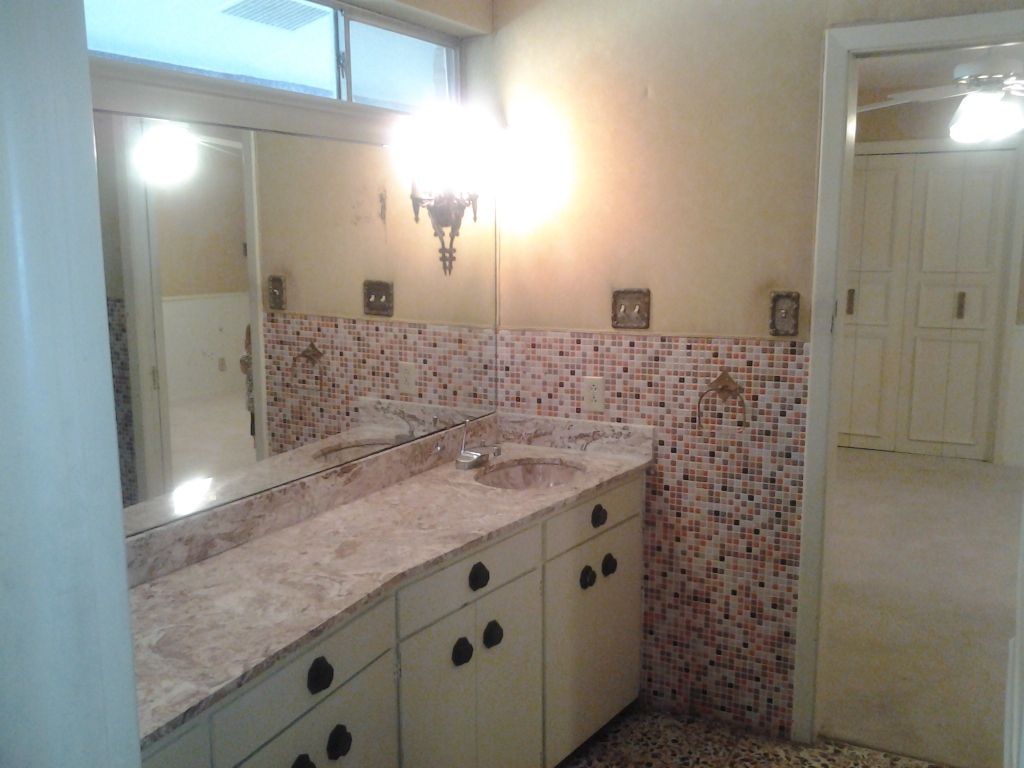 The walls got painted, but unfortunately, it still looks like this. The light fixtures are old and ugly, so I want to replace them. I want to add a shelf in the middle of the sinks, then frame each half of the mirror so it looks like there are two mirrors, instead of one big mirror. Then, I want to paint the countertop white and replace all of the pulls.
I want to redo a dresser like this, as a buffet for my dining room.
It would go to the left, under that dinky mirror, that would also get replaced.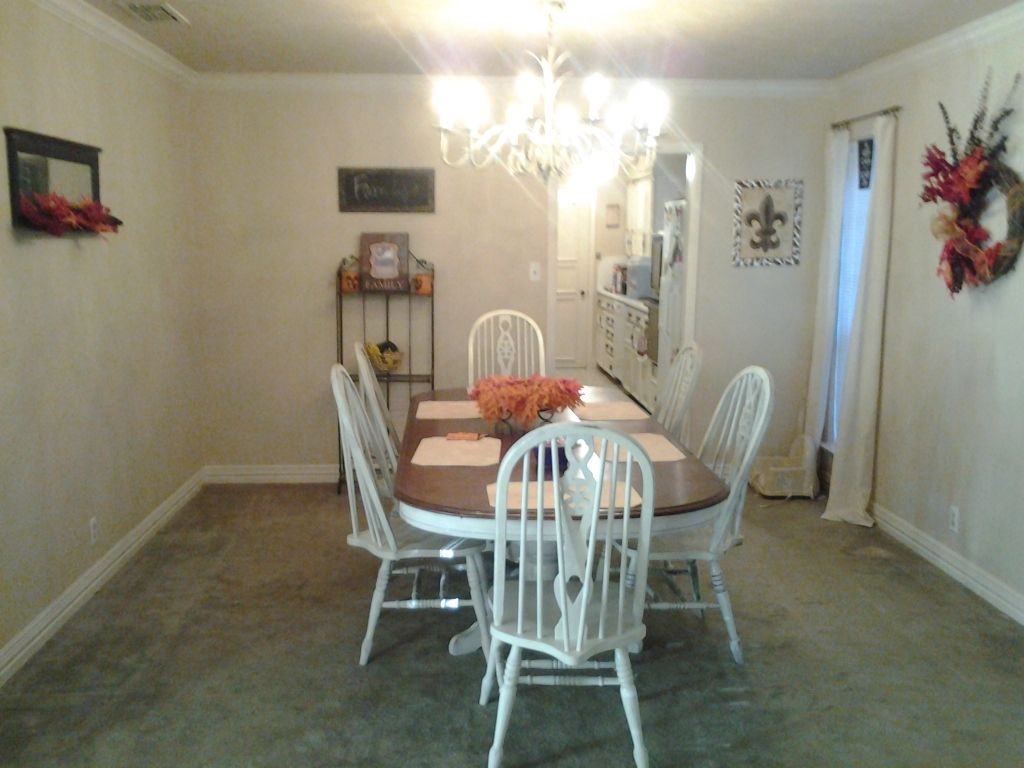 I want to finish my entertainment center - I redid a dresser for my TV. I am going to find two bookshelves and add them to each side to make a really huge piece. Trust me, my walls can take it.
Something like this, perhaps?
I want to get a new table for our breakfast nook and redo the walls and curtains.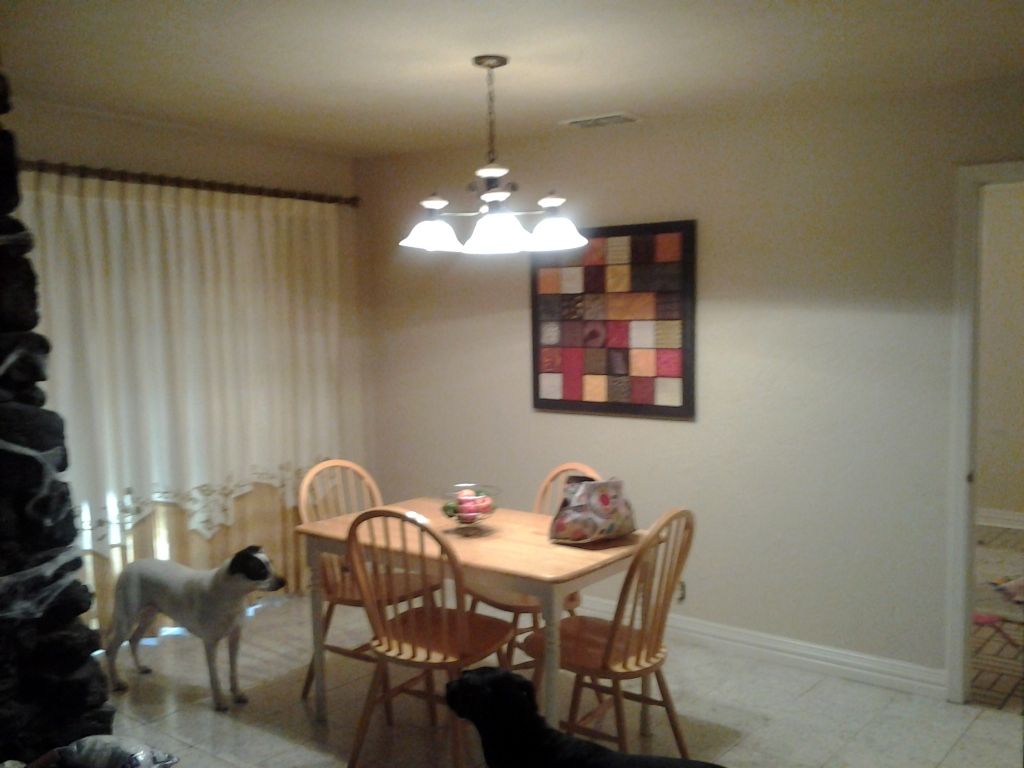 Something pub-style and raised would be cool, like this:
I want to paint these curtains chevron. I've always wanted to paint curtains!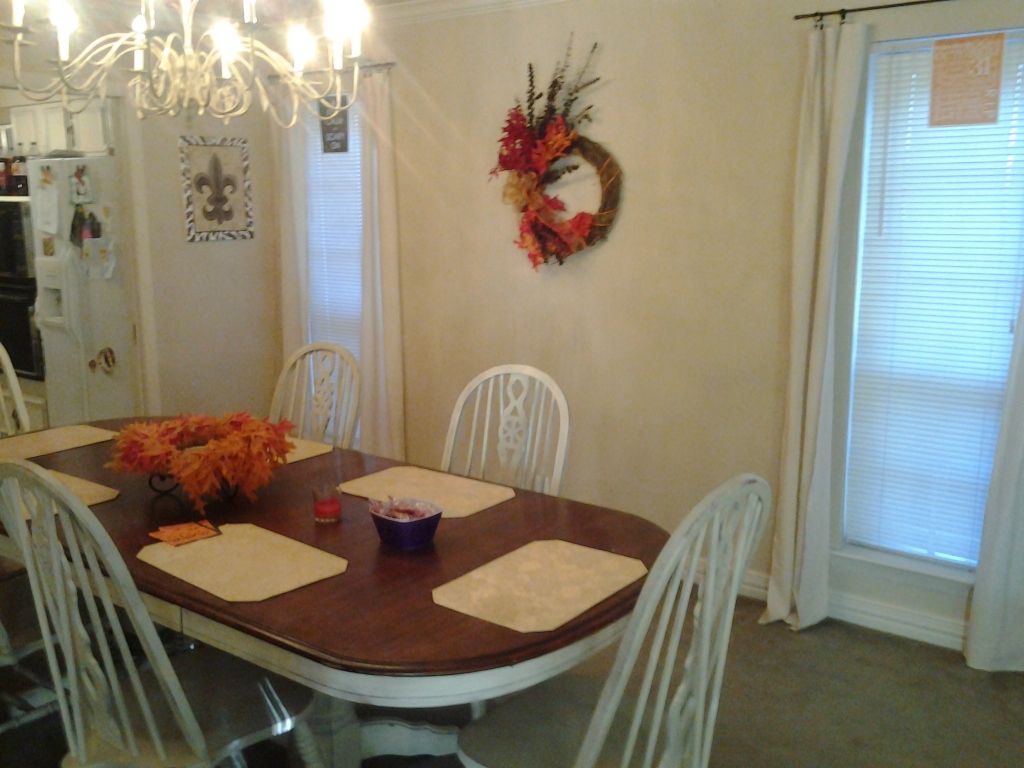 Something like this: Pretty cool!
I want to replace all flooring with hardwood. Cost: $10,000 or more? OK, maybe that shouldn't go on my list for a while. :-)
So, let's make a list:
-New Lights for entry way
-Redo half bath
-Redo kids bathroom
-Refinish dresser for buffet
-Complete entertainment center project
-New kitchen table and redo breakfast nook
-Paint dining room curtains
I think I have a ways to go this year! Better get on it!