We both spent the weekend not feeling very well. Me especially. Allergies are not cool.
Avery was feeling great, though!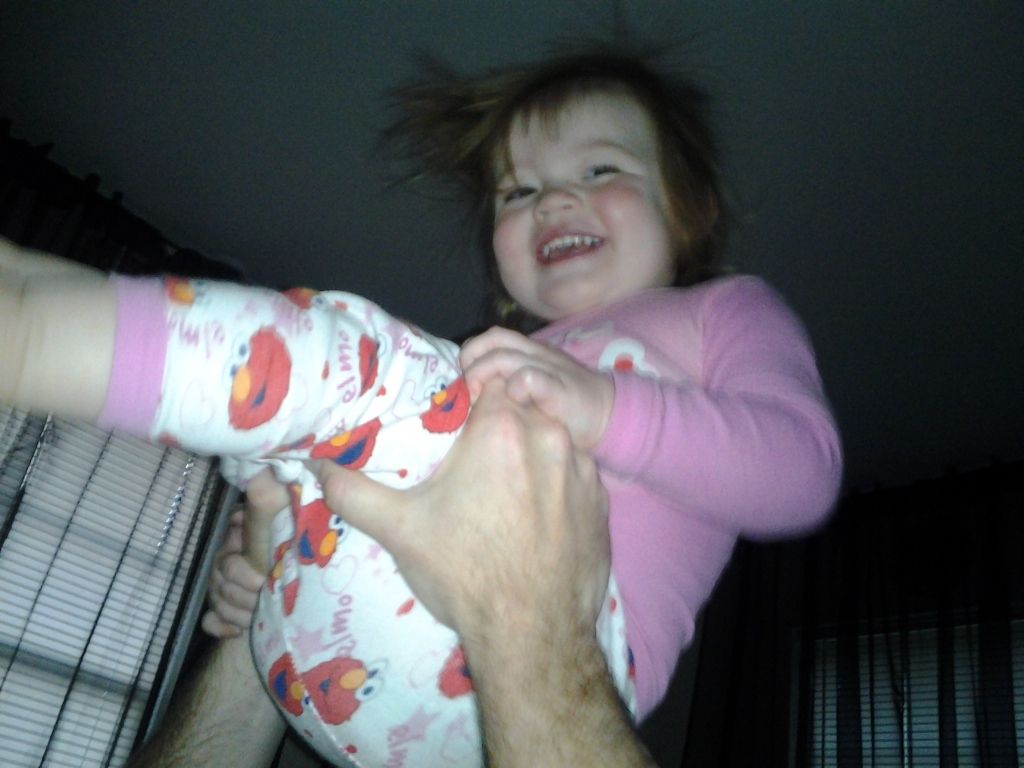 She always has the craziest hair when she has just woken up!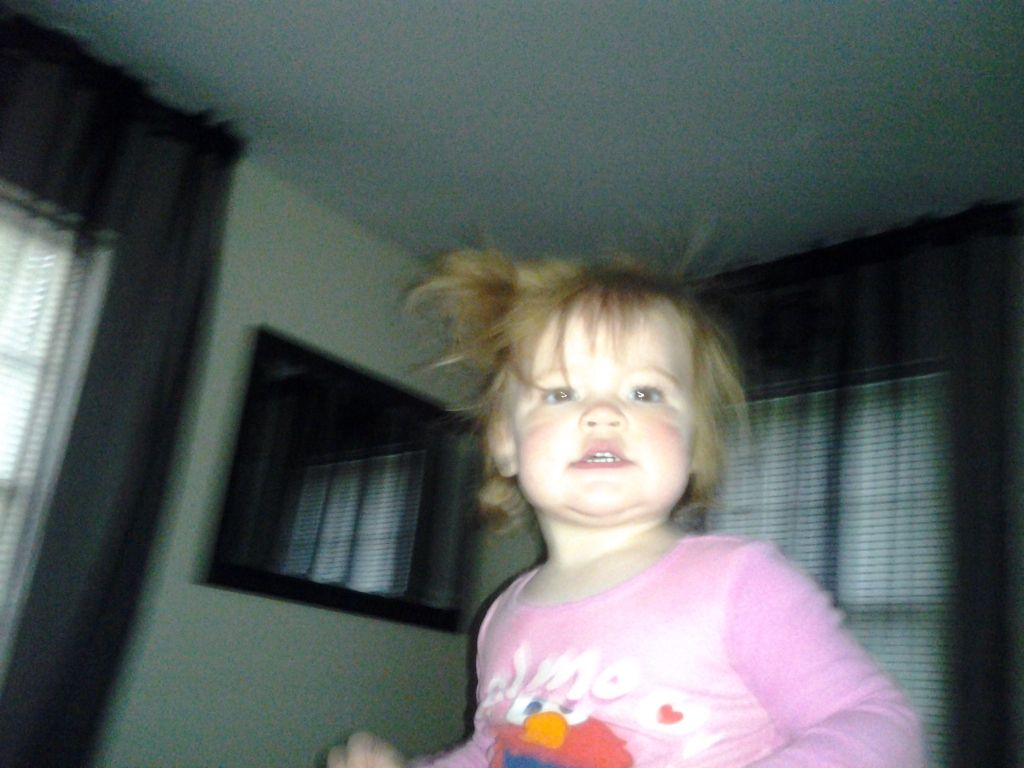 She loves to be thrown around, too. Such a little daredevil!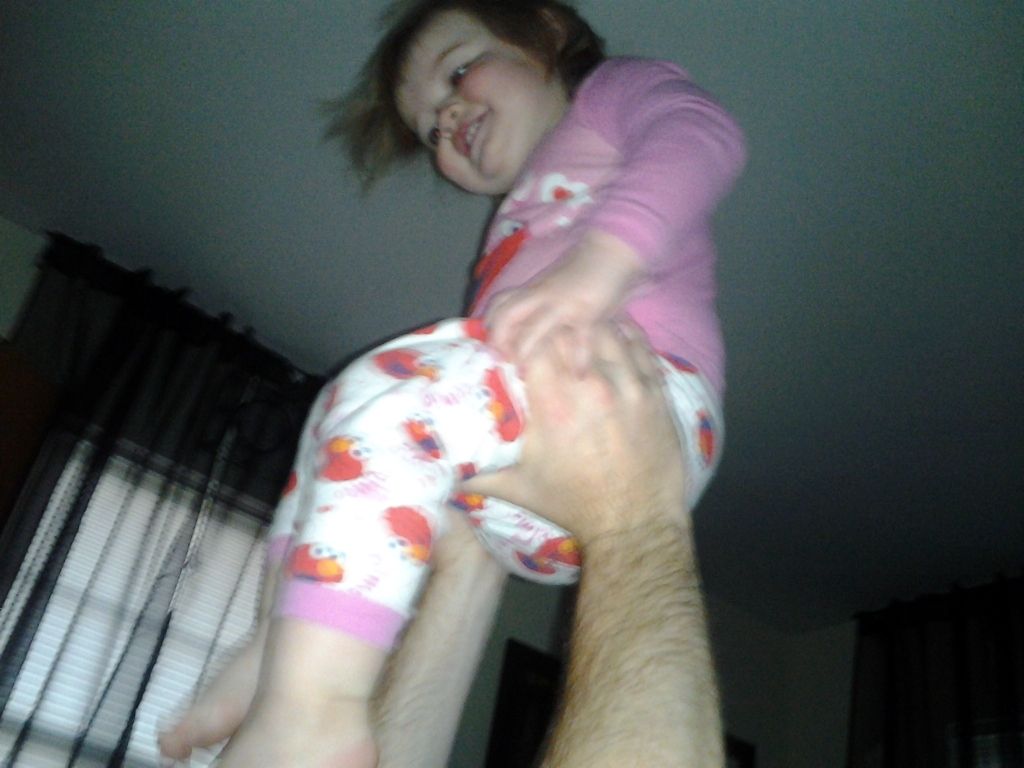 She has this little book that has become her favorite. It's an alphabet book and she will bring it to us, and there is a picture for every letter. It still amazes me when I point to pictures and she can tell us what it is (Mermaid? Octopus? That's nuts.). Well, Jason points to the A (which is apple) and says, "What does the "A" stand for?" And she promptly replied, "Abey." (Avery). I know we've said that and so has her grandparents, but we still looked at each other, surprised, because neither of us had said that in a couple of days, so for her to remember that is pretty impressive, I think!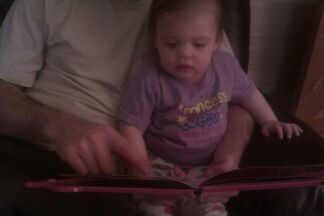 I am sure everyone thinks their child is a genius. I don't know about that. But I do know that Avery picks up on things very quickly and remembers it. It's just crazy!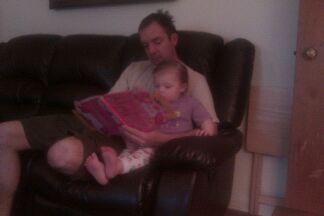 Have a great Monday everyone!