What a weekend! We hosted the kids birthday parties this year. We had to do them both this weekend, since their birthdays are so close together and the way the weekends are split for Jason's visitation. Jordan had two boys come spend the night and Jason took them to Dave and Busters. Sophia wanted a birthday with the girls in her class. So, we went to Going Bonkers in Lewisville.
Even though it was very busy, I think the kids really had a good time with their friends.
Jordan's only request was that the girls were gone so him and his friends could have a really fun night without being bothered. He didn't have to ask me twice. I took the girls and spent the night with my parents. We went out to eat and Sophia got to be sung to...
All these girls. Whew!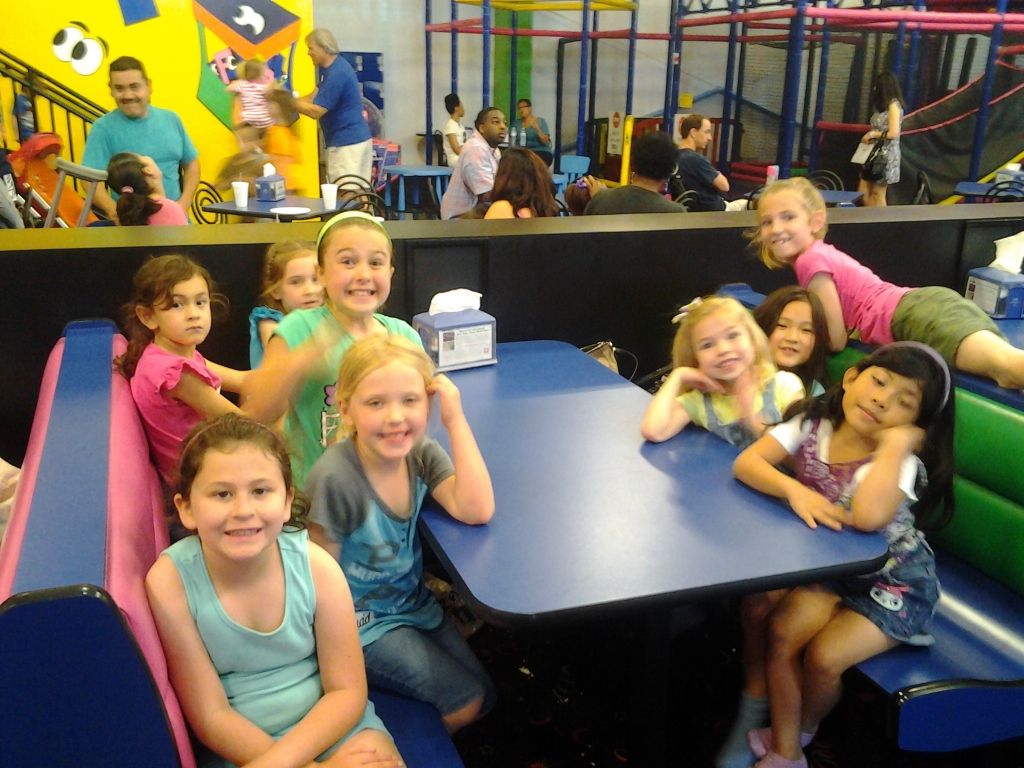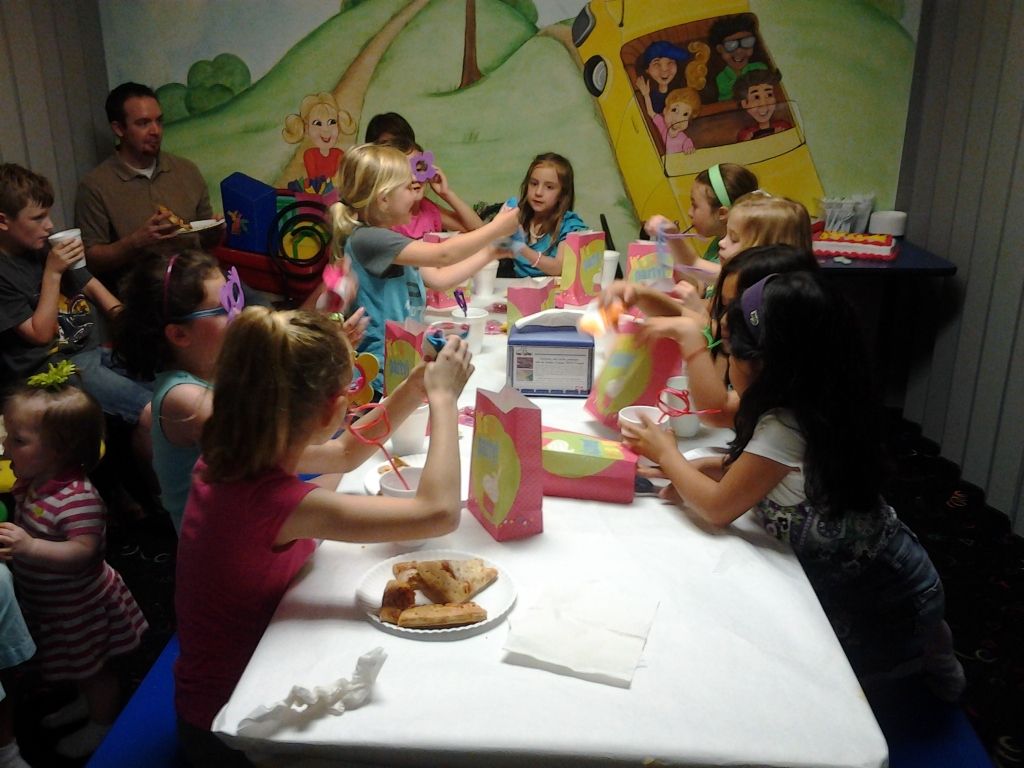 I think Avery enjoyed it too.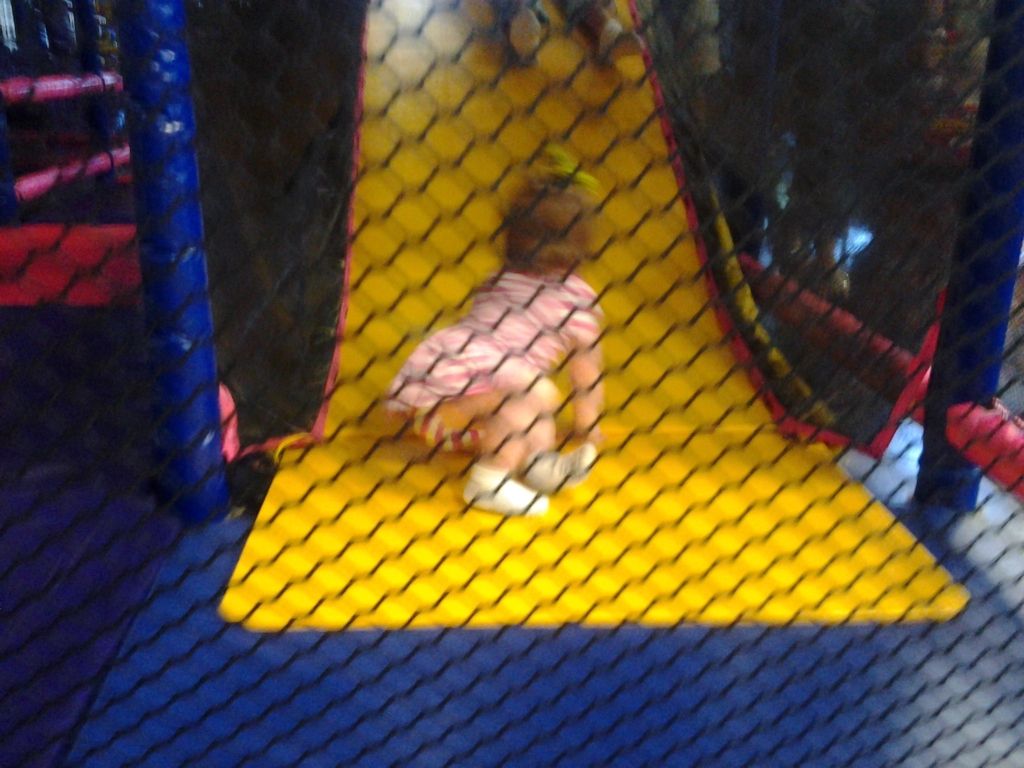 Got the girls some fun favors...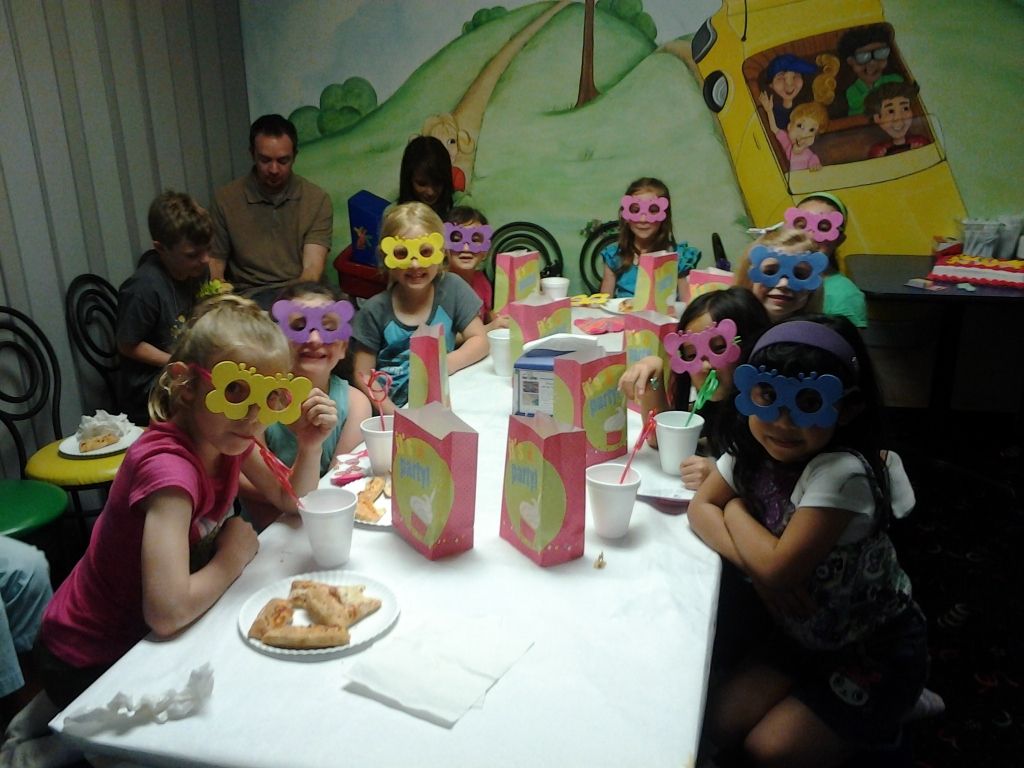 We really enjoyed getting to be a part of her birthday and watching her open presents. Did you know that Jason hasn't been invited to ANY of her birthday parties? They got divorced as she was turning one and hasn't ever been asked to come. We went through a little challenge even to be able to do this, this year. But from now on, we will get to throw their parties every other year.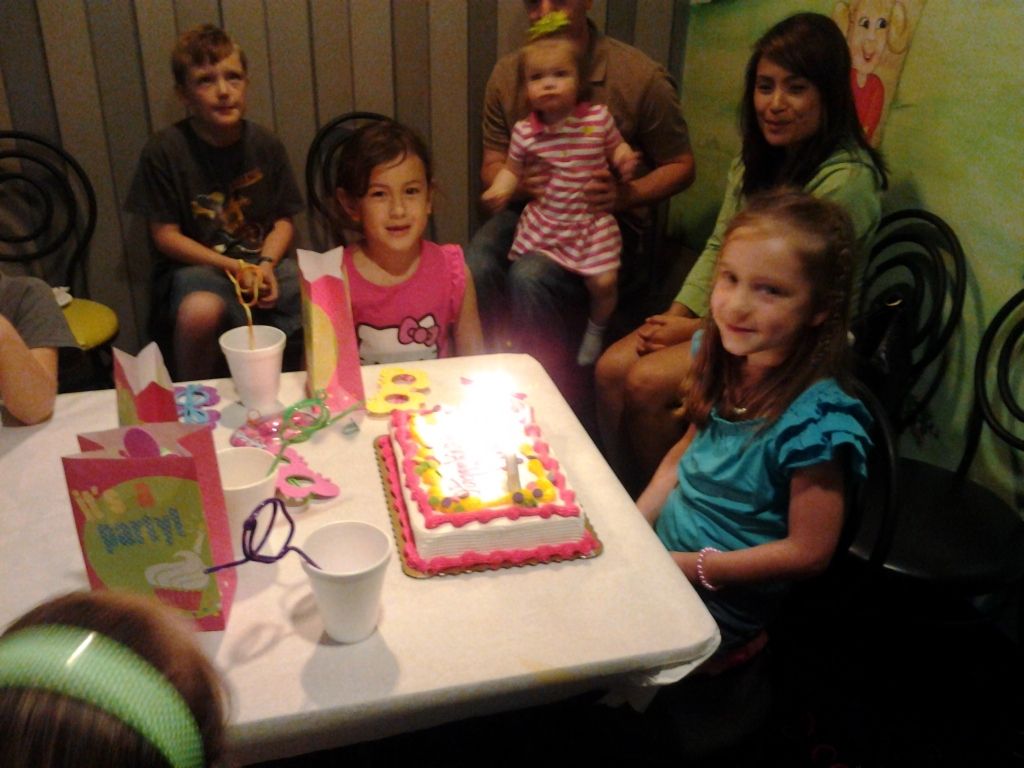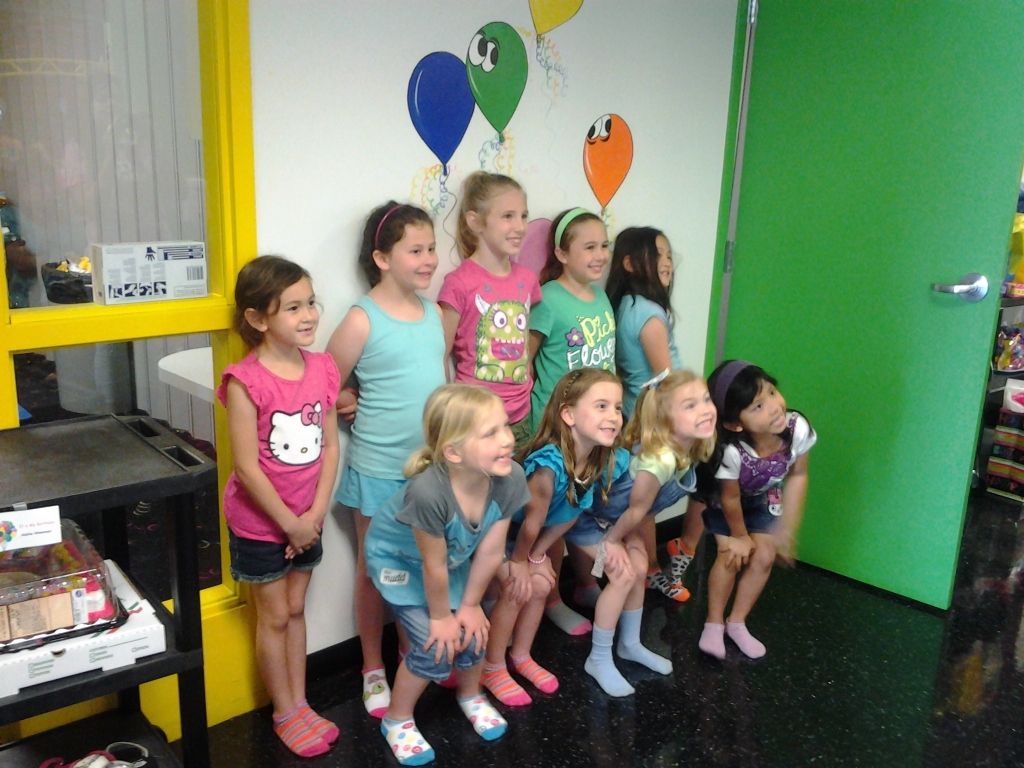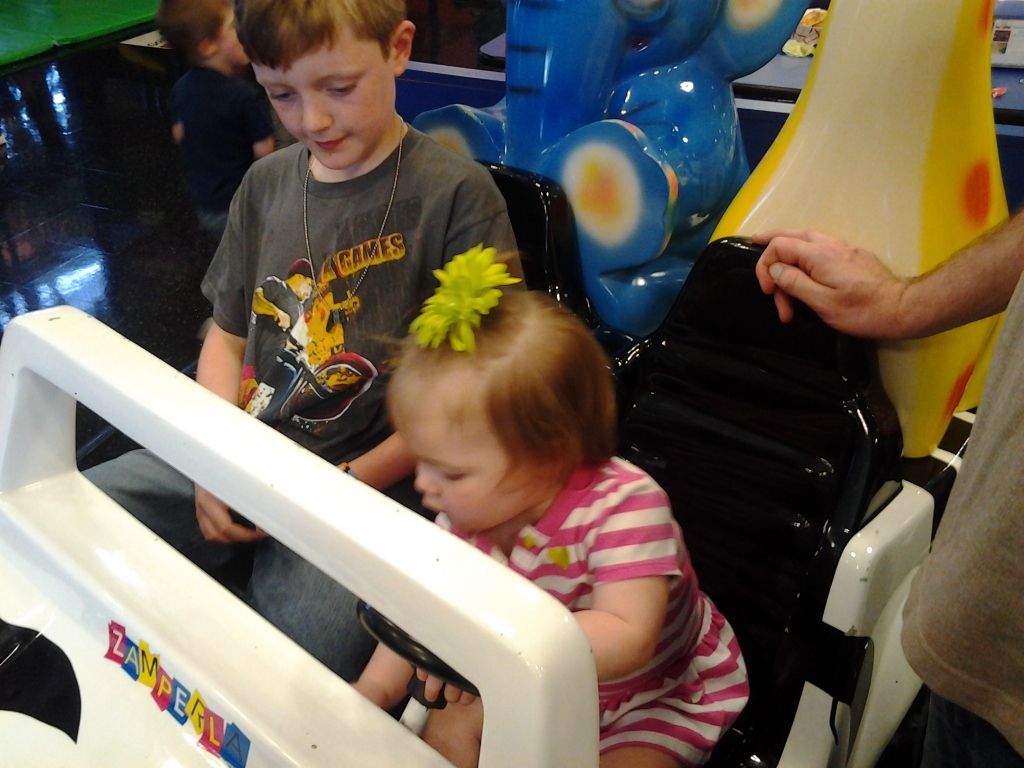 From what I was told, the boys had a great time and stayed up almost all night. I am so glad I wasn't here.
I swear, they look so OLD in this picture!
They all got prizes!
Today, we decided to let the kids play in the water. Fun day!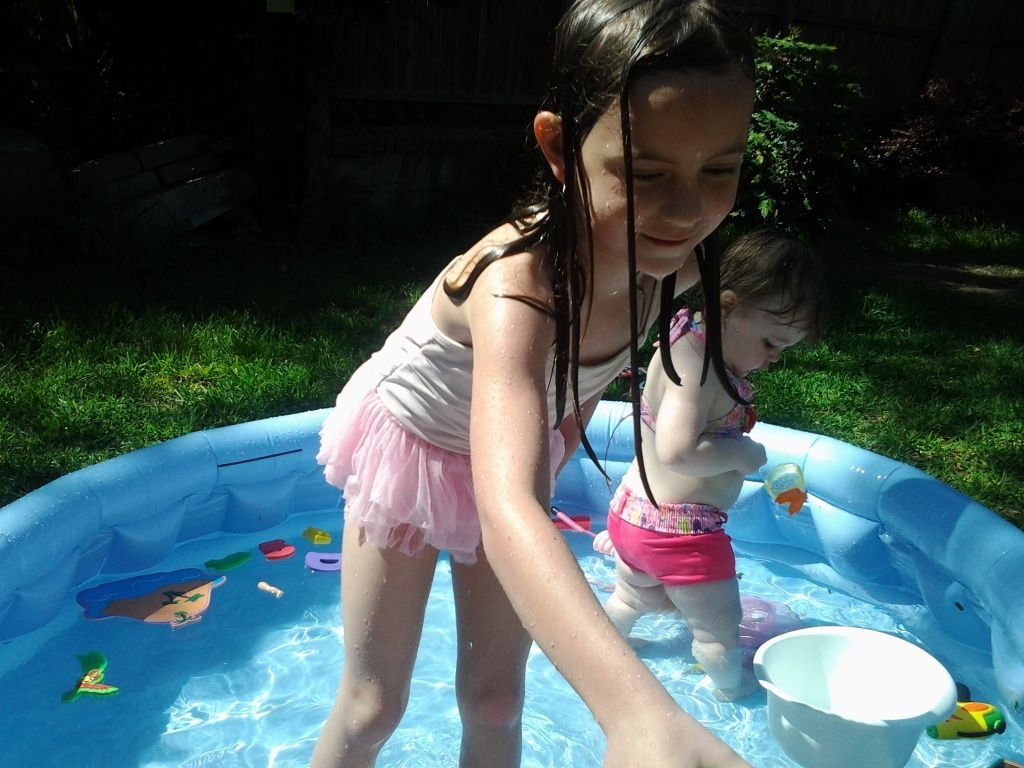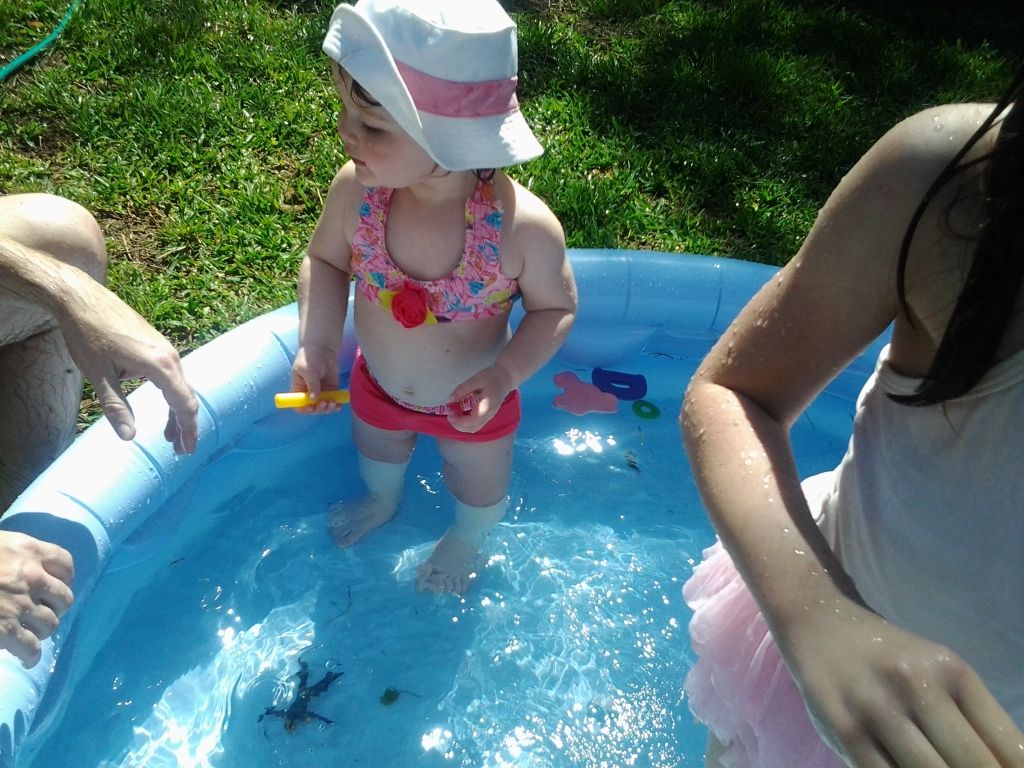 Just so we are all clear, I don't like two piece bathing suits for little girls. Don't ask me why. But she had no bathing suit that fit and two pieces were all they had when I made a quick trip to the store.
We even put the sprinkler on the trampoline. The kids LOVED it.
I am tired just looking at these pictures! Bedtime!