We were stopped at a light this morning on the way to Jenns, and I just had to snap a pic.
Avery reads in the morning in the car. Today, she was checking out a book about Noah.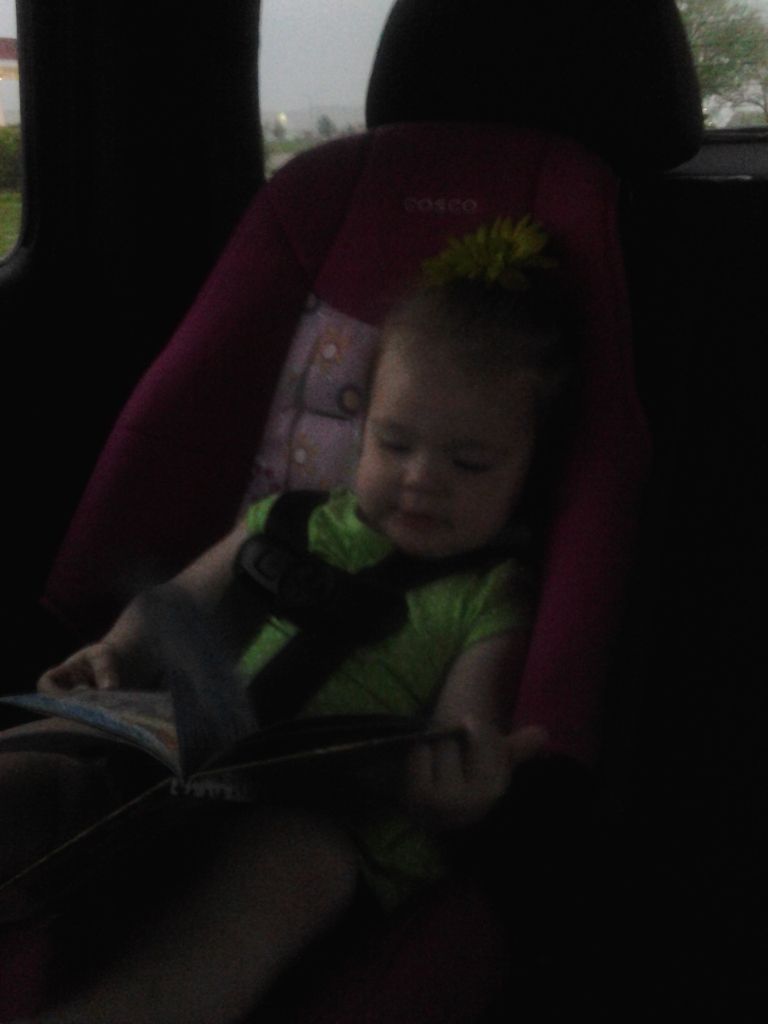 She is learning some crazy new words. My new favorite is "dop." (Stop.) I tell her to "stop, Avery." When she is in her high chair and we are eating, she will kick her feet like crazy and make all kinds of noise. I say, "Stop please." So now, she kicks her feet and says "dop" as she's doing it. Sigh. But in the car this morning, I put my hand on her leg and she grabbed my fingers and pushed my hand away and said, "dop, dop. No no."
Avery is pretty easy going, but also opinionated. I gotta respect her for that!