As you all know, I have a house to do list, which you can view
here
.
On my list was this space...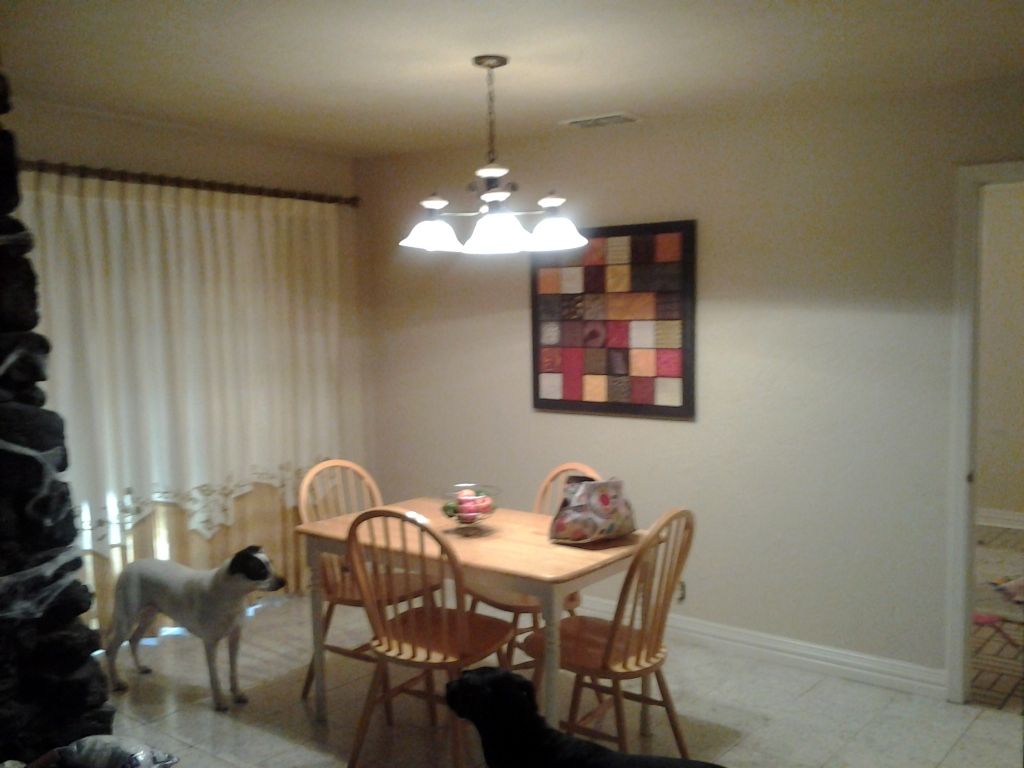 It is our breakfast nook. At first, I thought I wanted to turn it into a really nice nook with a cool dining table, but then I decided that at this point, we never use more than one area to eat in. We have one dining room and if we don't eat there, we eat in front of the TV, so it seemed like such a huge waste of money to go buy a new table and chairs.
Well, I got a wild hair one day to move the table against the wall and use it as a desk. I moved a rug from our room into this space, and decided to make this an office. We actually both work from home and the desk we had was just really small to use as a workspace. The table above was actually painted black, but now it's herringbone!!!
I've always wanted to paint a pattern, and this seemed like a good way to try it out. I painted the table white first, then took painters tape and started taping. This took me about 2 hours or so, so it is a little time consuming.
I also decided to use the chair that was already a computer desk chair, (remember the blue-dipped chair?)
But I redipped it in grey, to match the desk and rug and just through out the cushion. I also decided to dip the legs of the table to match.
When I was done, and started eagerly pulling the tape off, I had this!



It's not perfect, but a little touch up will help! I couldn't be happier!
Here are the two together. I am so pleased! I can't wait to show you to whole office reveal, it's so exciting! (I actually get to use red touches, which I can't wait to do!