I can't believe I forgot to post this! On Tuesday, I cooked my very first real dinner in our new house. Well, I guess that's not true. I made mac and cheese on Monday, does that count?
Anyway, I ventured out of my comfort zone and decided to make zucchini fritters and roasted cauliflower. It was very nice to not have tons of carbs and heavy food as our dinner!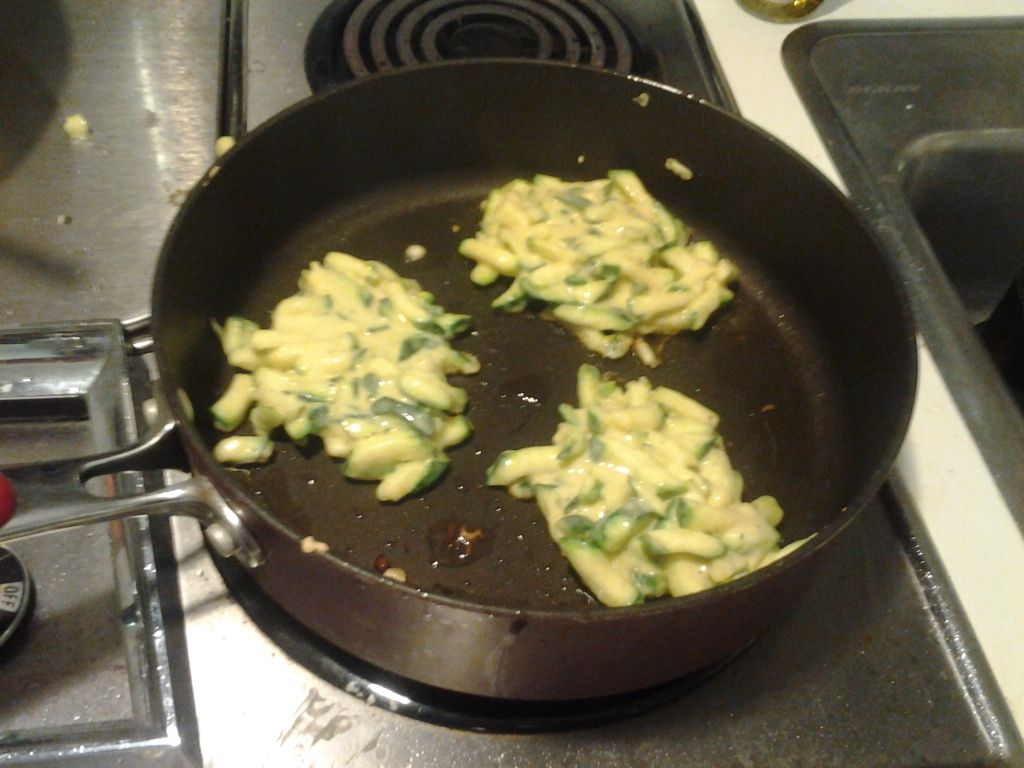 These are actually very easy to make and Avery LLLOVVEEDD them. I liked them myself. Jason said he did, but I think he was just speaking out of hunger and a need to keep me happy.
Basically, you just shred two zucchinis and sprinkle them with salt and let them sit for a few minutes. I am assuming the salt dries them out a bit, while giving them some flavor. In a mixing bowl, mix two beaten eggs and 1/2 a cup (or so) of flour. You can really add any seasoning to it you'd like. Next time, I might add some chili powder or something to give them a bit more flavor.
Drop the fritter in a hot pan with some olive oil (or oil of your choosing). Once browned on the bottom, flip over (if you've made a pancake, you can make this!)
I was told on pinterest that roasted cauliflower is "addicting" and "so good it's scary." I would NOT go that far. But, it's definitely the best cauliflower I've ever had. Once again, this is easy as well. (Please excuse the inside of my very old oven!)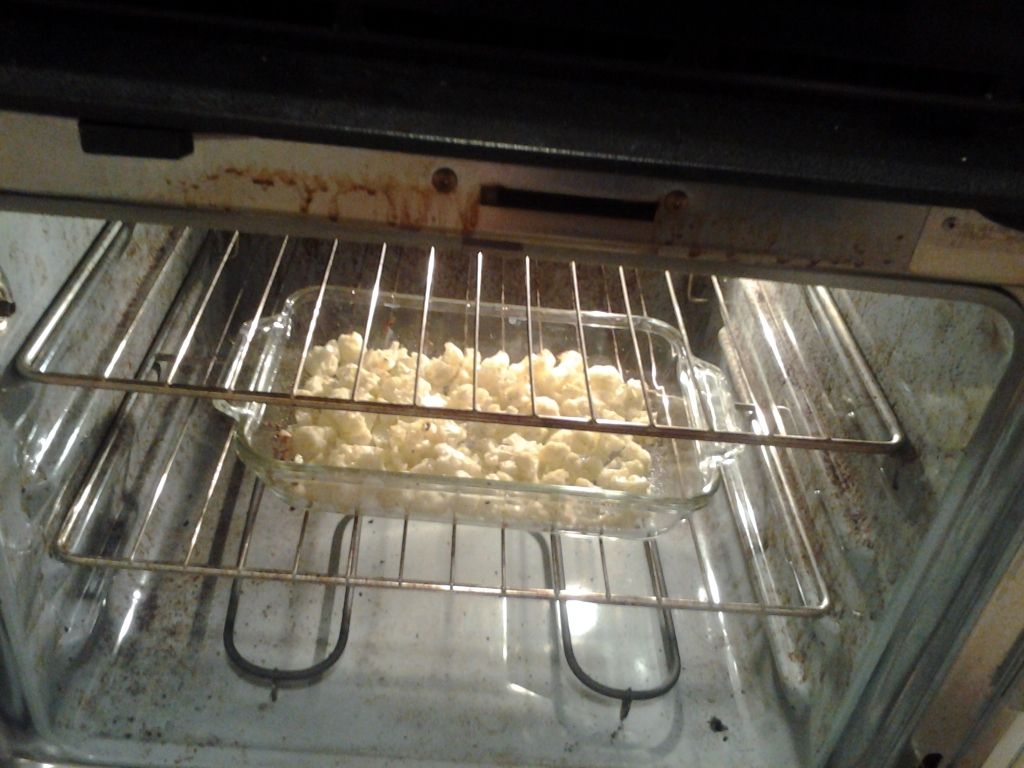 Preheat an oven to 450 degrees. Cut up a head of cauliflower. Put in a pan. Sprinkle with 2 tablespoons of olive oil and a couple cloves of minced garlic and toss with tongs. (once again, I am pretty sure you could add any spice you like to this) Add salt and pepper to taste. Cook for about 15 minutes or until the cauliflower is browned on top. Remove and sprinkle with parmesan cheese.
These are two guilt free options. I am trying to learn how to cook more of these so I can reach into my mental recipe book for things other than fattening, carb filled recipes.