I did post this on Facebook already, but I just love it too much not to include it on the blog!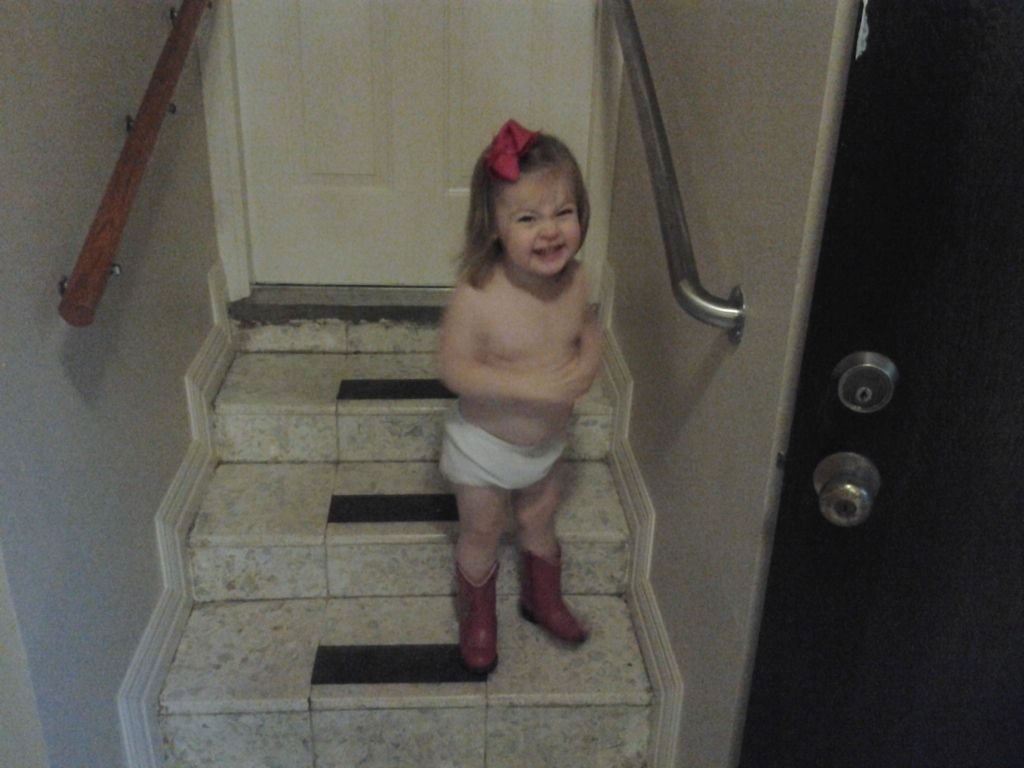 I am so glad these bloomers still sem-fit her. They are 12 months, but I use them from time to time...

I promise I will post some pics tonight of the house!