There is a new trend going around that I think is kind of cool. I have been looking and looking and looking for chairs on Craigslist that can fit in my foyer area, but I've been unsuccessful. So, I decided to move this chair in there...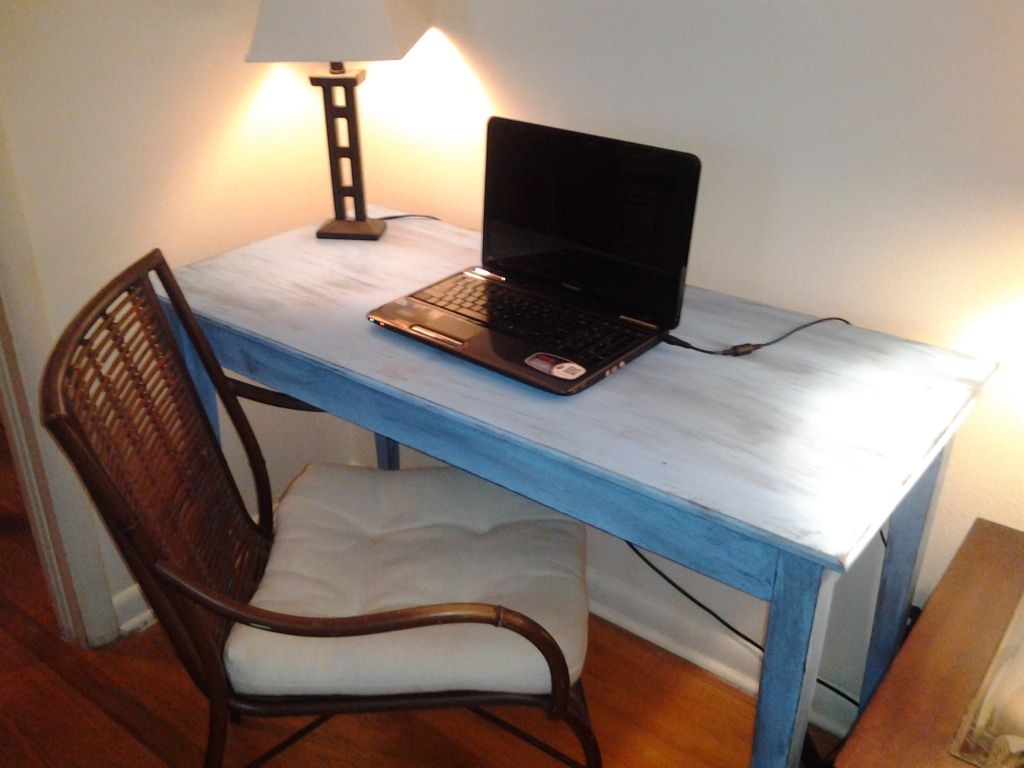 And find a bookcase (which are all over CL). I am still redoing the window seat. But here is what I am thinking...
The chair above was a Pier 1 chair I bought in 2005. I spent $100 on that stupid chair. $100, and I wasn't paying other bills and being financially irresponsible, but that's a whole other post. Anyway, this chair was expensive, but I have kept it now for 7 years and it's in excellent condition. It's actually a really cute chair that has spent its last few years pushed up to a desk. What a waste of a cute chair!
So, I think it's going to be given a new coat of paint and showcased! (I love it when I find stuff around my house that I can put somewhere else!)
This painting style is called "dipping."
Essentially, the idea is that make it look like you dipped it in paint at the bottom, so you paint the bottom of the legs a different color than the rest of the piece.
Kind of cool, I think!
Then, for the bookcase, there is something I've wanted to try.
You can paint the inside of the bookcase, to give it different depth.
If you really wanted to add some more detail, you could stencil it as well.
Which is what I would really love to do!
I am finishing up a paint job on a mirror, but in the middle of my painting, I ran out of paint! So, I will show you the finished product this weekend.