Except, this is what it's become...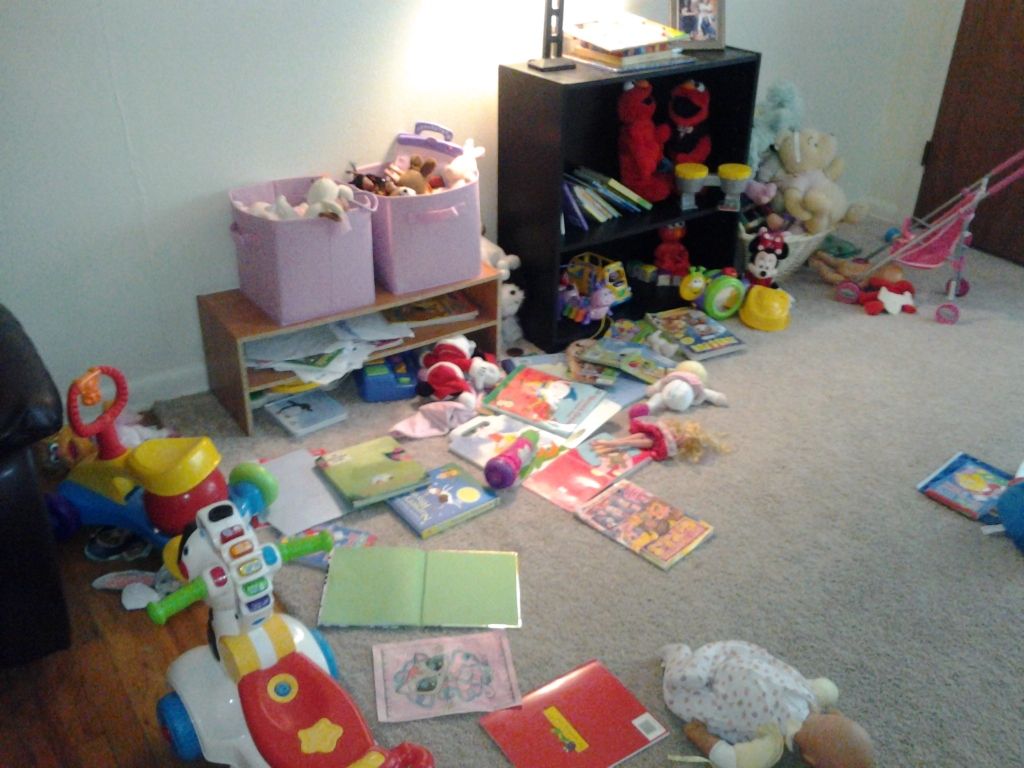 We've kept the toys up in the foyer part of the house since we moved in, just because Avery was still little and we felt like she was too little to play in her room by herself. Not that she's so big now, but at some point, we knew we didn't want to girls' toys to take over the front of the house.
I want a grown up entry way! So, since we got this...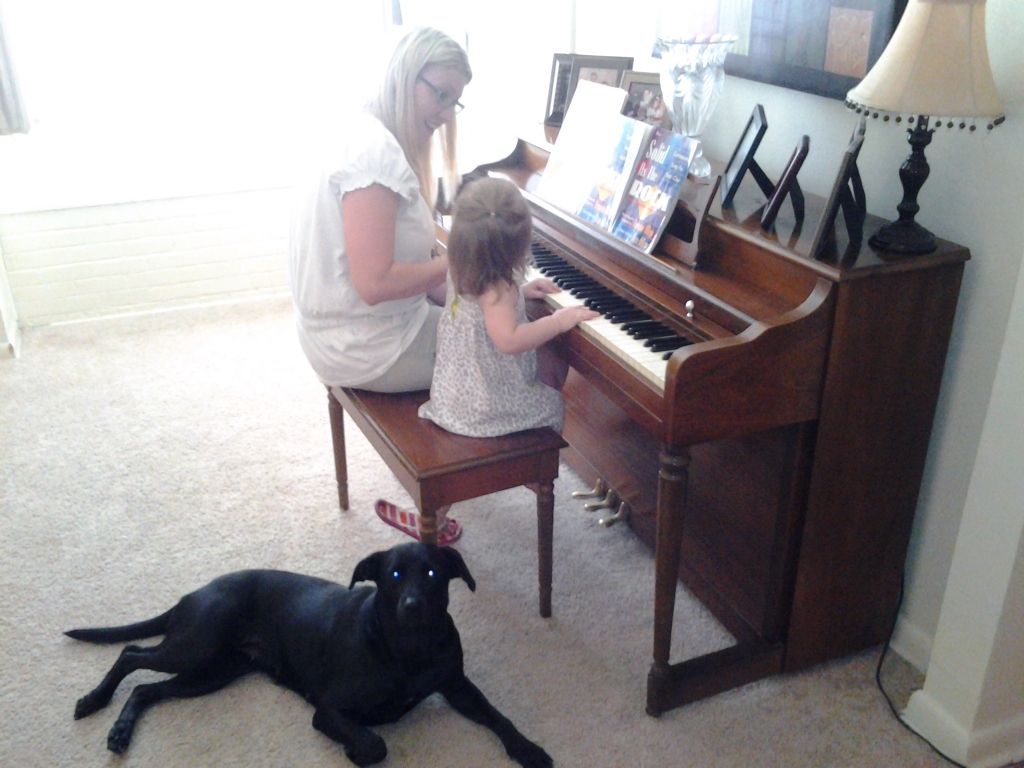 I am feeling like the entry way needs to be more of a sitting room. We have a great window seat that is completely going to waste. It's begging for some new curtains and beautiful throw pillows, two wing back chairs and a sunburst mirror. I can see it in my head now. I've been looking for wing back chairs on Craigslist for months now, but they are really, really expensive, even the ugly ones. Hopefully something will come through soon. I like refinishing furniture, and will even try my hand at some easy fabric jobs. But I think reupholstering wing back chairs is beyond my scope, so I will see what kind of chairs I can find on the cheap.
I am thinking...
as a good start for a color palette....
I love the way this chair is, with the blanket like this (not the colors)..
I really want chairs that are comfortable to sit in, otherwise the space would just really go to waste.
Loving this fabric...
Love this window seat. So not what I could do with my space, but still...
Oh yeah. Super excited about this.