So, I put these pics in with my dining room reveal, but I thought I would do something additional about this dresser.
As you can see, this dresser was green, but wood. I got it for free on CL and it was missing one piece of hardware.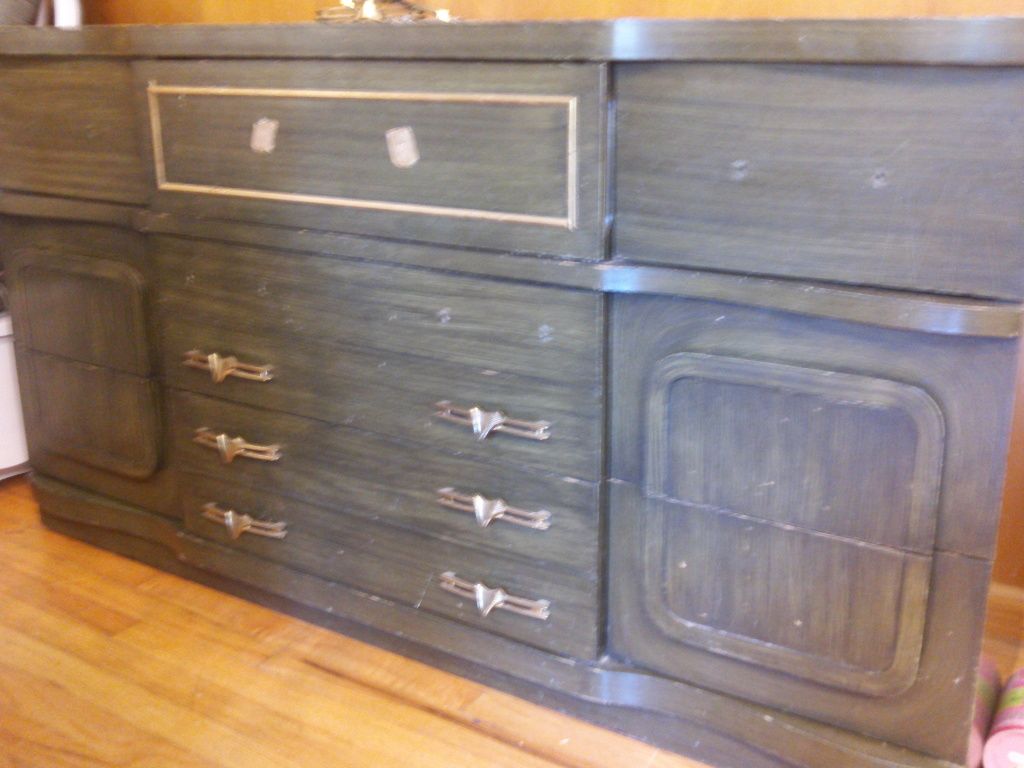 Yes, those are stickers of some kind, but they aren't covering up a hole, so I am not really sure what purpose they served.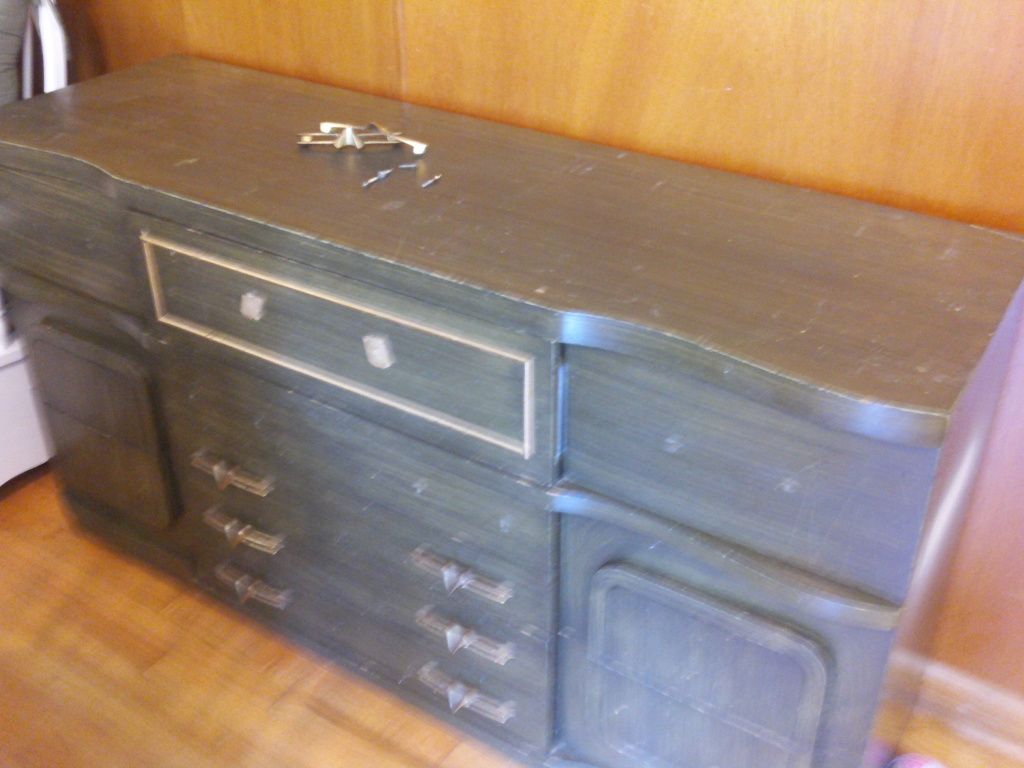 But all the drawers worked and it was in good condition. It just looked God awful.
The first thing I did was spray paint it to match the table with Krylon Dual Paint and Primer in Ivory. I also spray painted all of the hardward in Krylon Oil Rubbed Bronze.
My original plan was to stain the top in the same stain as the dining room table, but since it turned out that the green layer was actually veneer, it just wouldn't be possible to do it without much more work than I wanted to do. So I decided to use acrylic paint in Gold and just add some accents.
This is how it looked right after I was finished. I just put some gold stripes, just to experiment.
I actually liked the stripes, but my mom and I both agreed it needed to look more like the table.
I painted the top with Chocolate Brown acrylic paint and sealed it with polyeurathane. This actually worked REALLY nicely. It dried quickly too!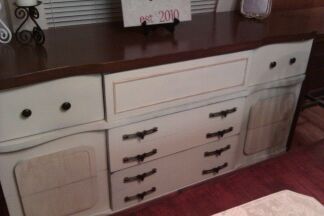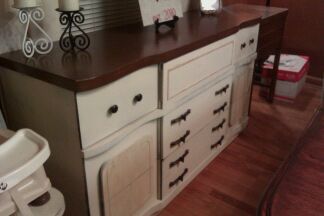 I was really proud of this piece, but looking at it I am not TOO thrilled with the drawers that I painted gold. I am probably going to go back and paint them brown to match, or just paint them Ivory. But all in all, I am happy with it! Now, to clean out the cabinets in my kitchen and organize the drawers!