So, this weekend was kind of a busy one. We had my company Christmas party and a wedding! It started on Saturday - Avery and I hung out and ran errands while Jason went and played golf Saturday morning.
Mom and I took her to Chick-Fil-A, where the cow was there, dressed up as an elf! Avery didn't quite know what to do when she saw her.
She just kind of, stared at it....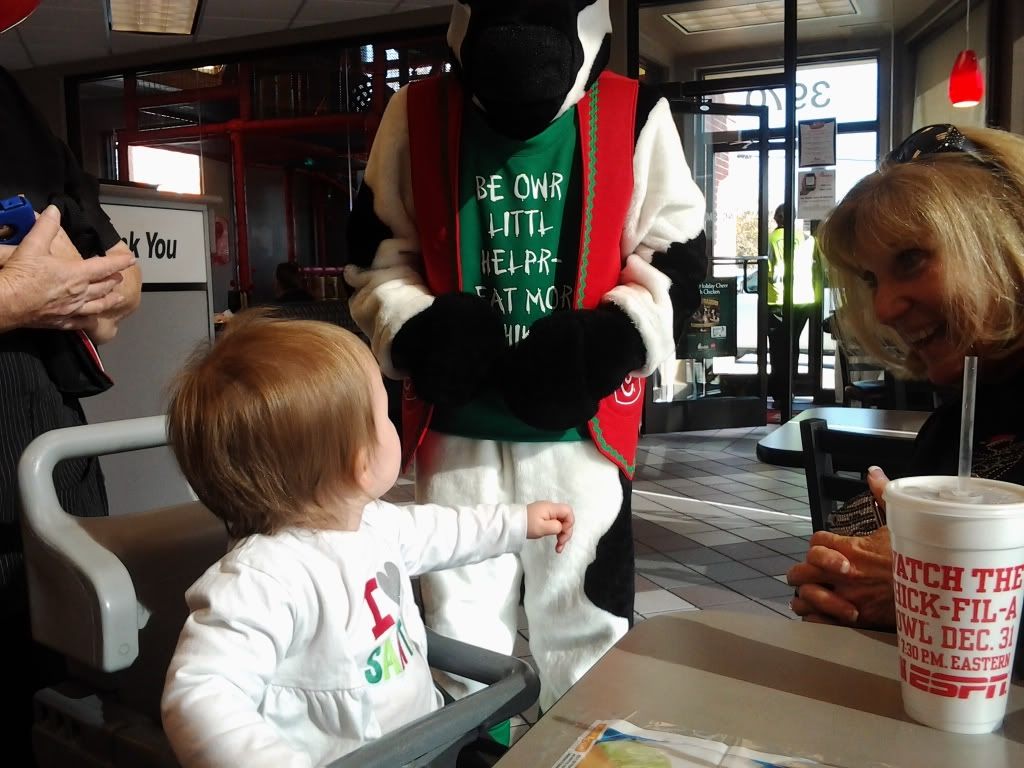 And then look at us for reassurance.
"Hey, where did that thing go?"
Some friends of ours got married and had a Christmas wedding! Since we went to my holiday party first, we ended up coming at the reception. Mom had got Avery this ADORABLE outfit for the occasion. Here she is dancing with her daddy...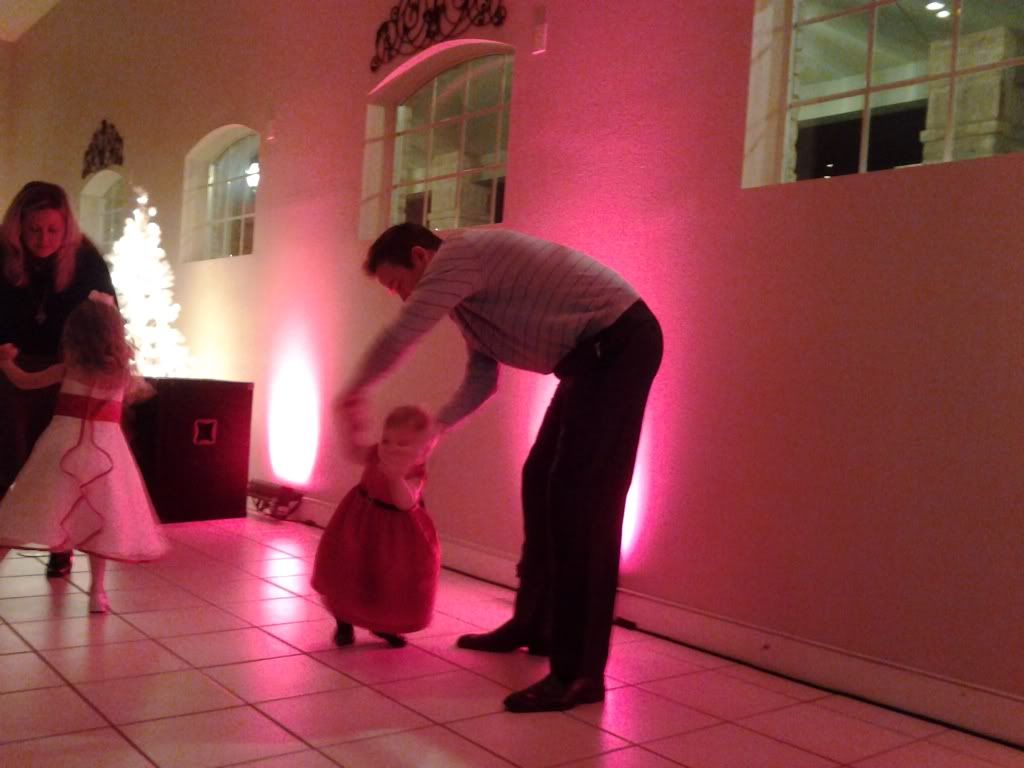 We never realized how big Avery was until this night - this little girl is one month OLDER than Avery. Look how much taller she is!!
And because my sister insists on taking pictures with her camera, and I always ask her to send them to me, and she NEVER does, I am forced to steal pictures from her blog. Yes, Brooke, I am talking to you!!