I would like for you to meet the newest addition to our home.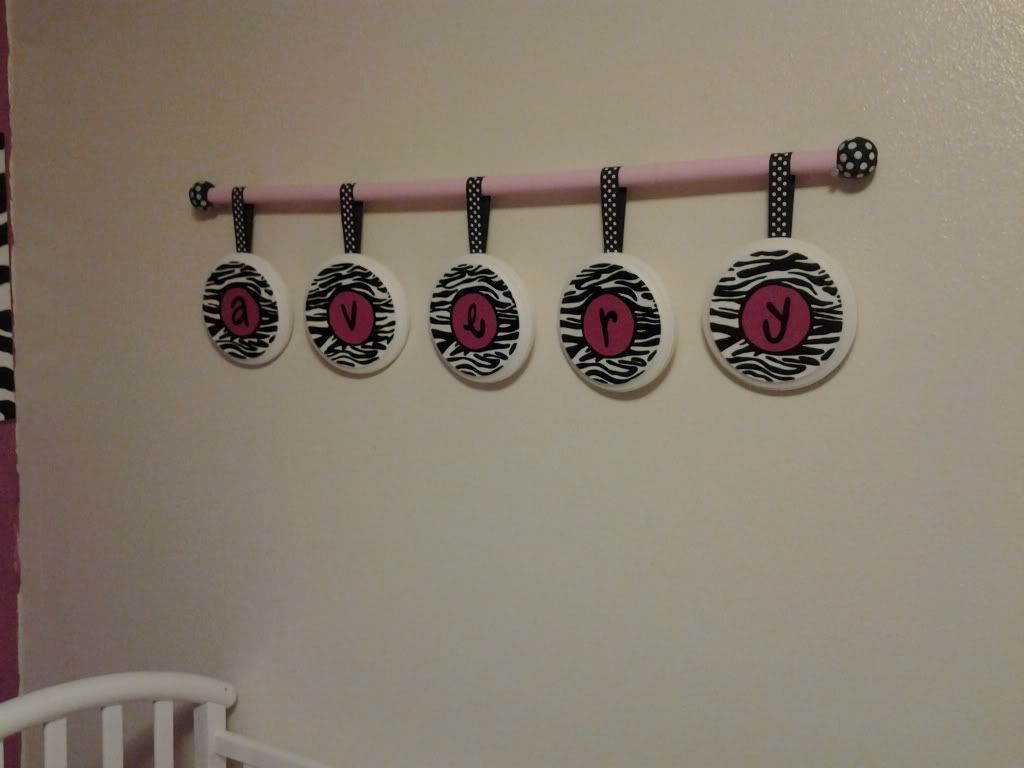 Isn't she pretty? She was given to me by the same WONDERFUL woman who gave Avery this rocking chair...
And these onesies....
The girls room in the new house isn't quite ready for a reveal, but here is just the wall with our newest addition...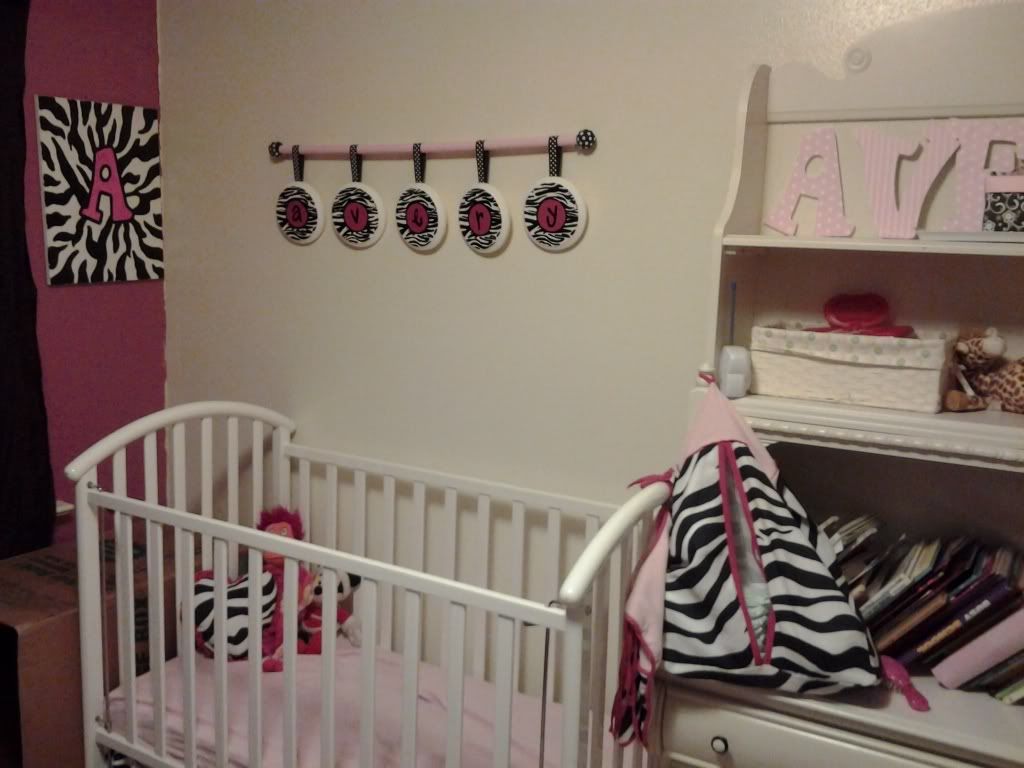 Love. Love. Love.
We got to go hang out with Kristen last night at her house, which is SSSOOOOOOO cute by the way. She is so creative and I can just see her blog filled with all of her wonderful ideas and cute crafts. We are going to work on that in the next couple of weeks, aren't we Kristen? I know you are reading. Avery loved Kristen's elves. She had two plush elves that Avery just carried around her house (by their legs, of course). Why didn't I get any pictures, you ask? Because my phone was almost dead. I didn't charge it like I should have. She also made this wonderful dinner of Mexican food, it was YUMMY!!!
You might notice a box beside Avery's crib. Well, I found this idea on pinterest one day...
And I just thought that is such a cute idea! (I didn't even notice that this room has a rocking chair too, just like ours!) I don't think we have room in their room for this, though. Well, I also read a blog about a woman who poked holes in the top of a box and inserted Christmas lights (kind of like stars) and I loved that too. Avery crawled inside of this box one day in the living room and I thought, I bet I could paint this and do some stuff with it to make it a little spot where she could go. Well, the box fit and there have been a couple of times we've looked for Avery and found her hiding in her box, so I think over the Christmas vacation, that will be a project of mine. I mean, it's not like I don't have anything else going on, right?
You'll also notice our brown sheets are back on the windows. The black curtains we had didn't fit the new windows, but they did fit in Jordan's room and the brown curtains I had underneath (which you can see from this
post
) actually went up in my foyer. So, now, I have about three rooms worth of curtains to get. We will see if I can get that done this weekend. It's a need we have, definitely.
Have a great Friday!