Remember this hanger that I showed you?
Well, here is it NOW...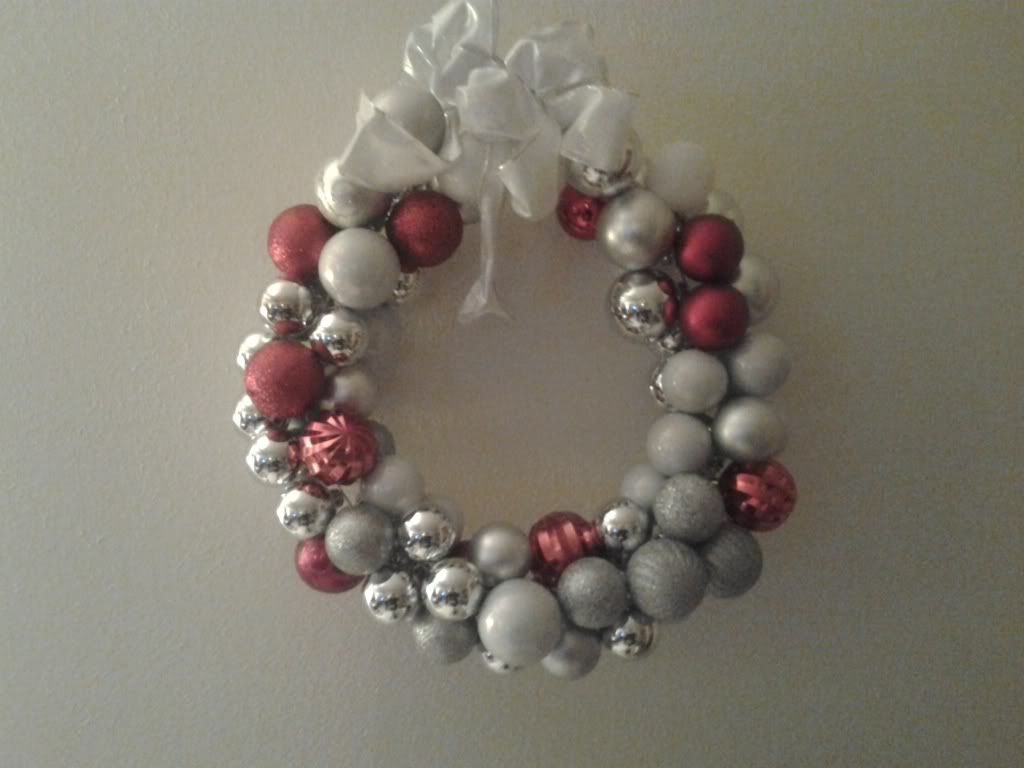 All I did was take dollar store ornaments and put them on the hanger one after another. I did nothing else. They laid just like that, all over the wreath. I would say there are about 50 or so? Then, I bought $1 ribbon from Walmart and made a bow. $4 later, I have a wreath! The top of the hanger even functions a hook to hang the wreath on.
Remember my wish list for my house? When I said I wanted this?
One down!!
Yay!