Avery is slowly getting better with her new babysitter. She is such a nice woman and wants this to work out so much and I think it's going to be good. She's cried when my dad has dropped her off, and cried when Jason's picked her up. Except for today...so that's a good sign! And her babysitter said she played and danced today and even said "puppy!" I haven't even heard her say that.
She is walking around everywhere now. She can run a lap around a coffee table like no one's business. She even started walking full long steps today! We were so surprised. We were in the kitchen and she was standing at the backdoor and suddenly, she just started walking through the kitchen like she owned the place! We were blown away!
If you hold on to her with only one hand, she will walk and walk and walk. Everywhere!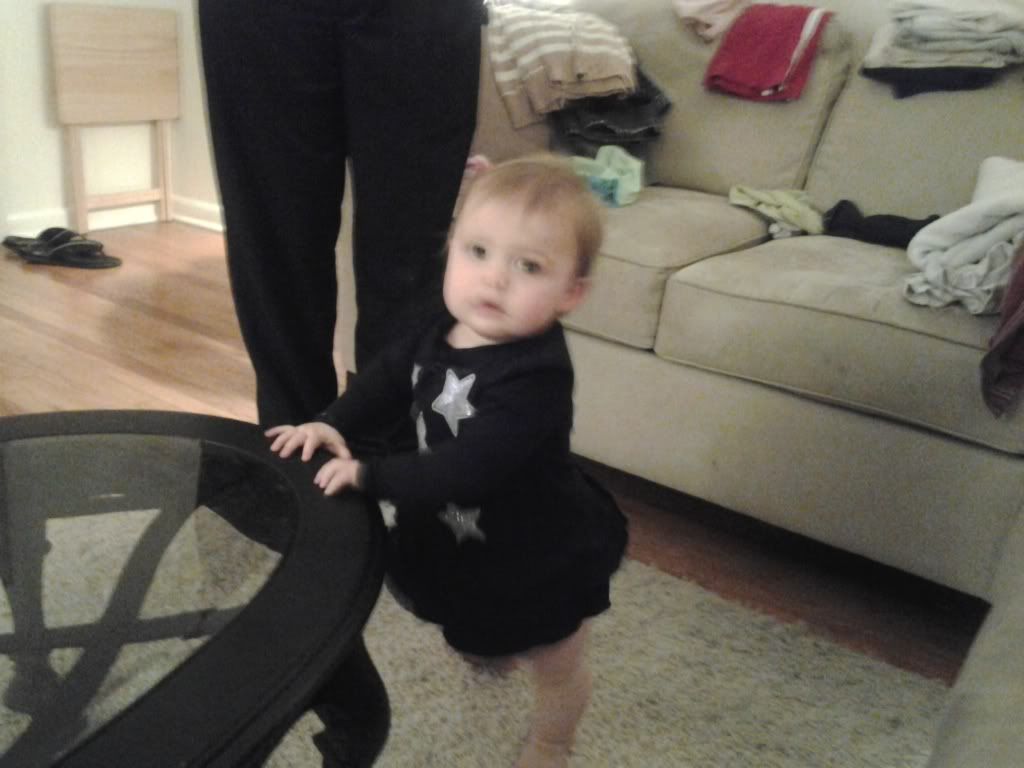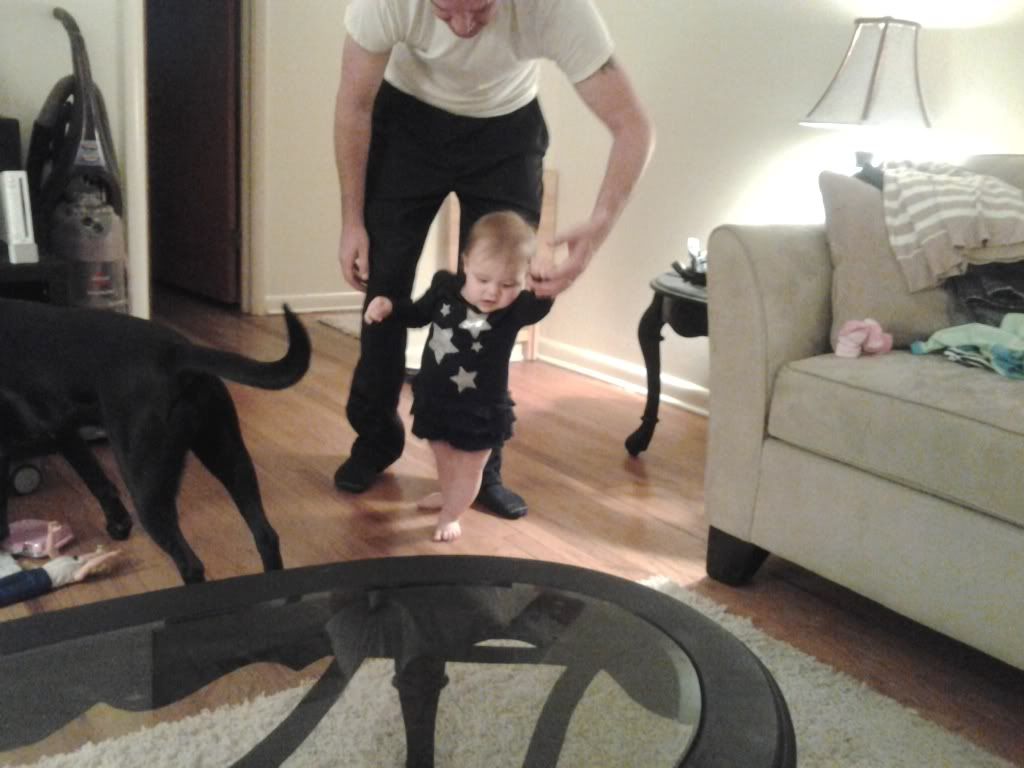 From one couch...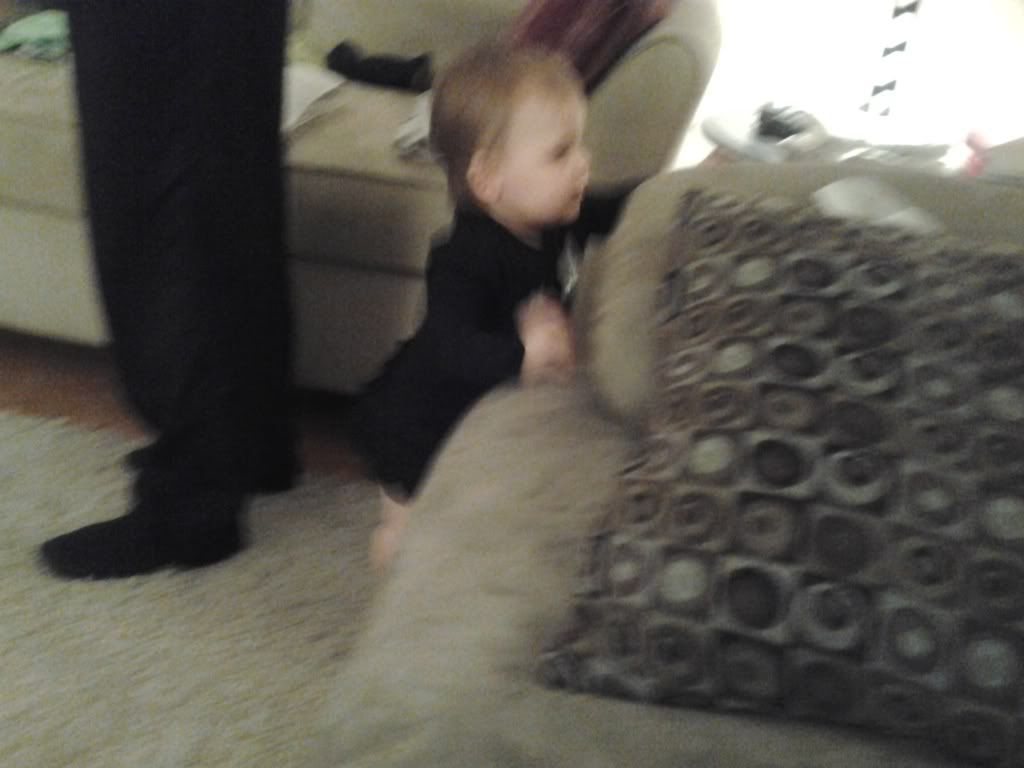 To another....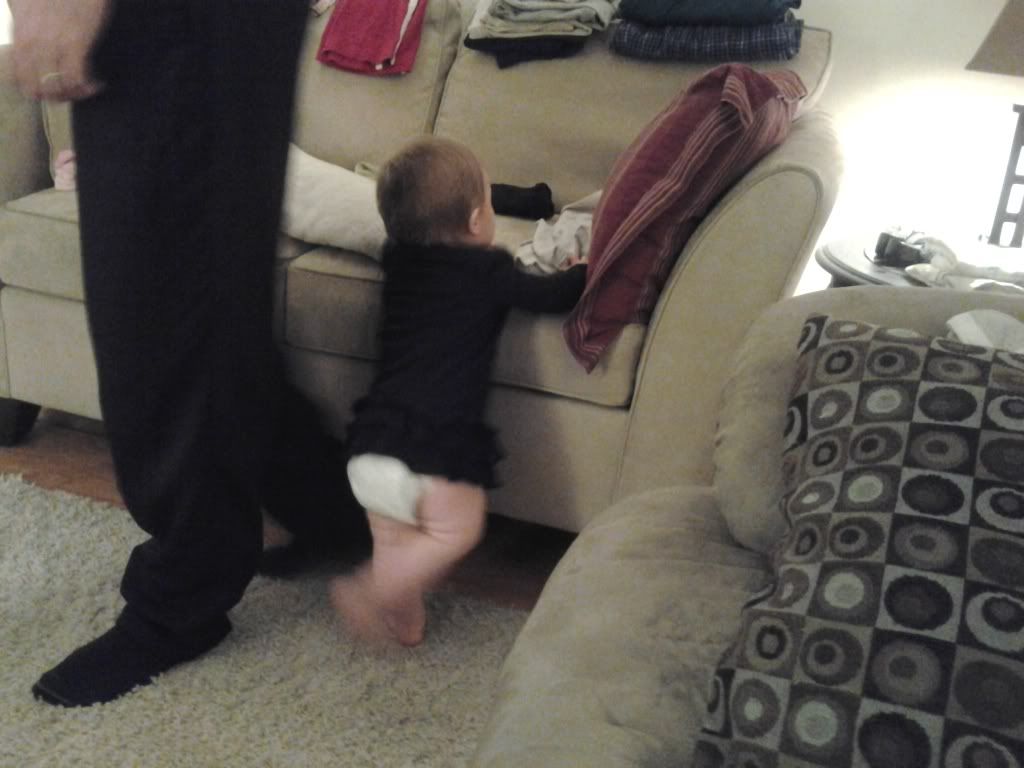 And back to the coffee table. Sorry for the blurs, I am telling you, that girl is fast!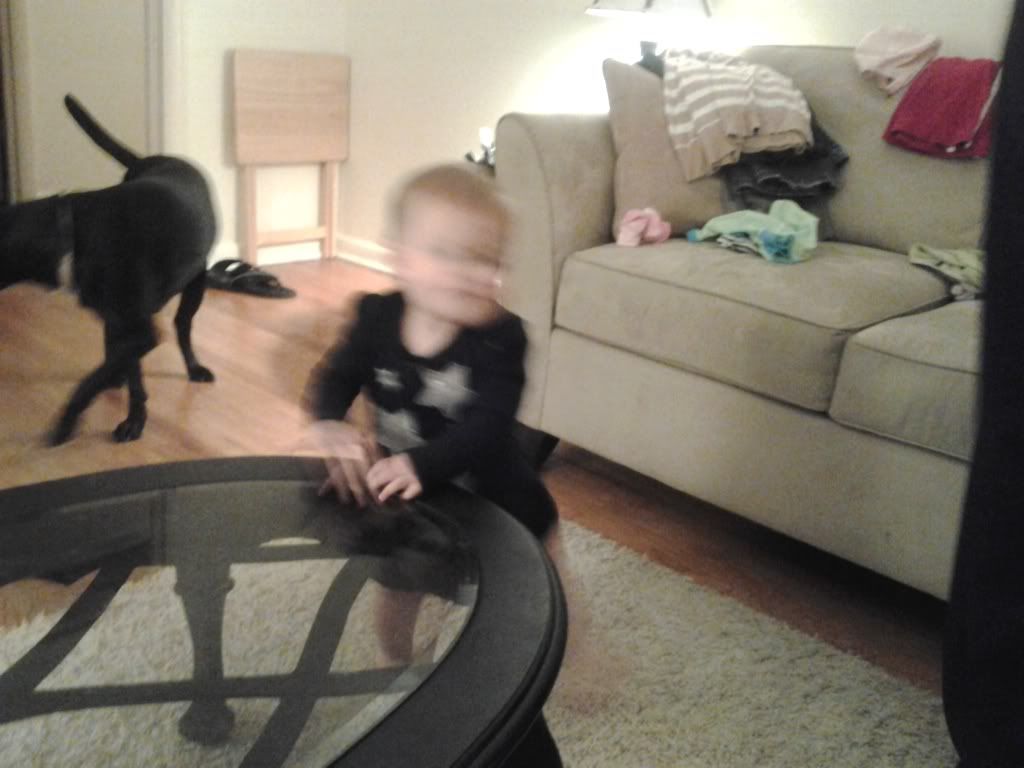 It's the living room olympics and she does it over and over and over.
Oh man, not ready for this phase!