Sometimes, I just look at my daughter and think, "OMG - You are so beautiful!" Seriously, there are times that I just look at her and she takes my breath away. I was talking with a friend of mine last night how much of a miracle bringing a child in this world actually is. Sometimes I look at her and think, "Holy cow, my body MADE you!" I mean, God did, but you know what I mean.
Anyway, I don't know why but this morning, it was hard to take my eyes off Avery in her cute little sweatsuit (courtesy of Gigi!) and her Nike Shocks. She has the Shocks because, let's face it. As an almost one year old, you need the Shocks.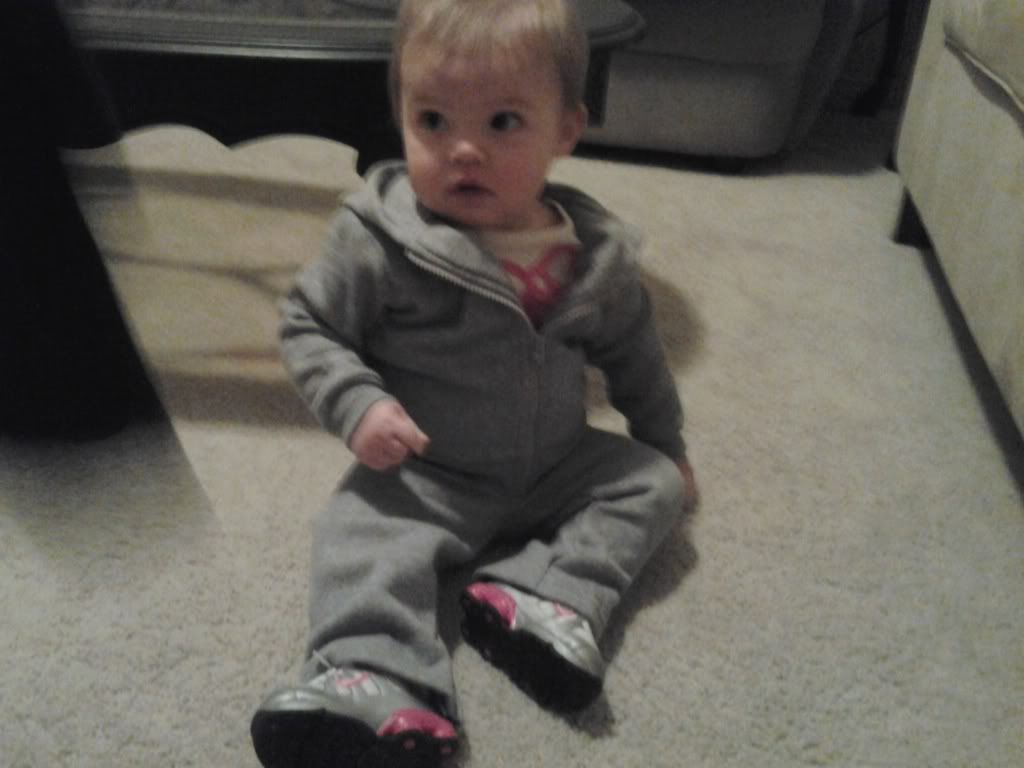 Playing with some toys....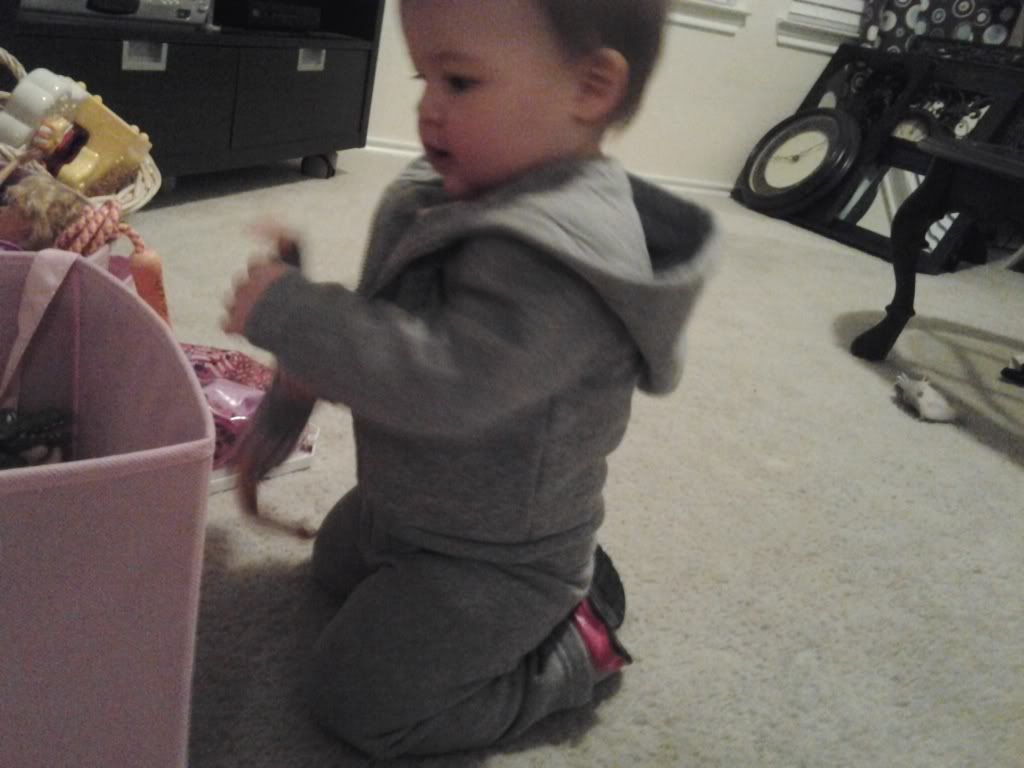 Then eating the toys...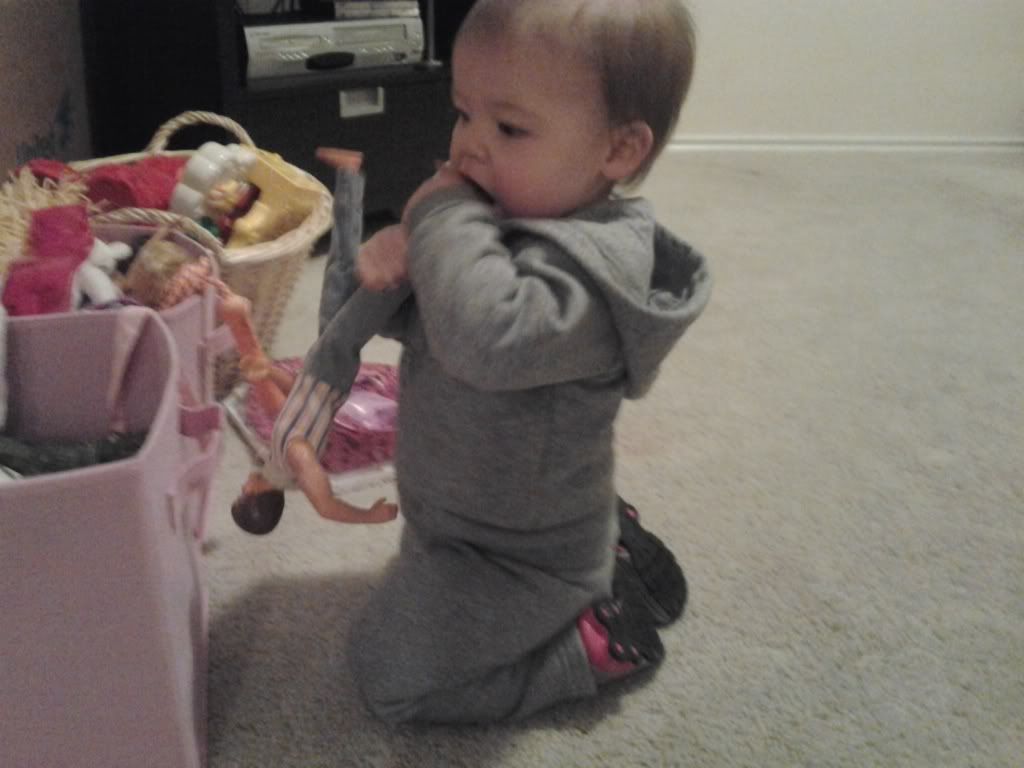 Have a great Thursday!