Avery and I went over to my parents this Sunday and Leslie and Brookie were there.
They love Avery. So much. And she loves them too. She was eating in Leslie's lap and Leslie tried to put her down. She did not like that so much.
Now, that's a flower, isn't it? My mother. She puts in on Avery's head and says, "Avery is so pretty!" I think to try and keep Avery from ripping it off her head. She did keep it on!
Avery just followed Brooke around once she got there. And she was none too thrilled when Brooke was eating dessert and didn't give her any!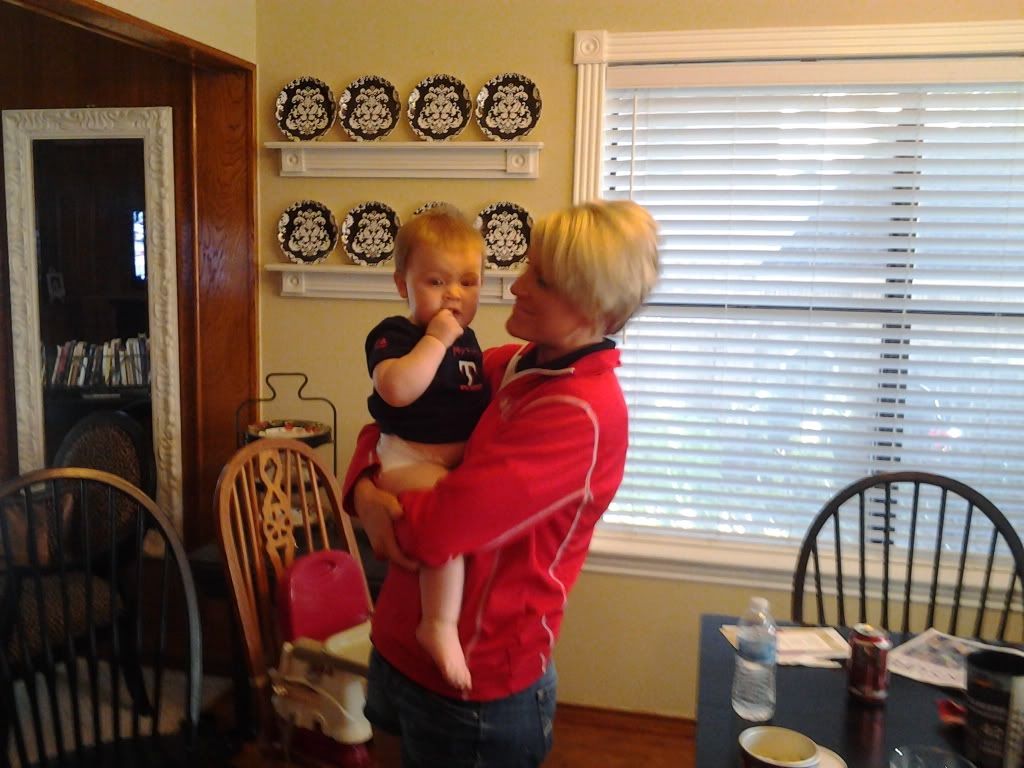 She even had her own personal reader, her Uncle Dave (both decked out in Ranger gear, I might add)...
Good day! Jason was out of town all weekend to visit his dad. I was very lonely and I don't know how single parents do it!!! Much respect goes their way. Have a great Monday!