NightOutArlington.com had our first official sponsorship today for an event. The Society of Women Engineers for UTA had a 5K. I asked if we could post their event on our website and they said sure! They also said that they would allow us to come to the event and set up a table, be the official photographer of the event, and get our logo on their shirts!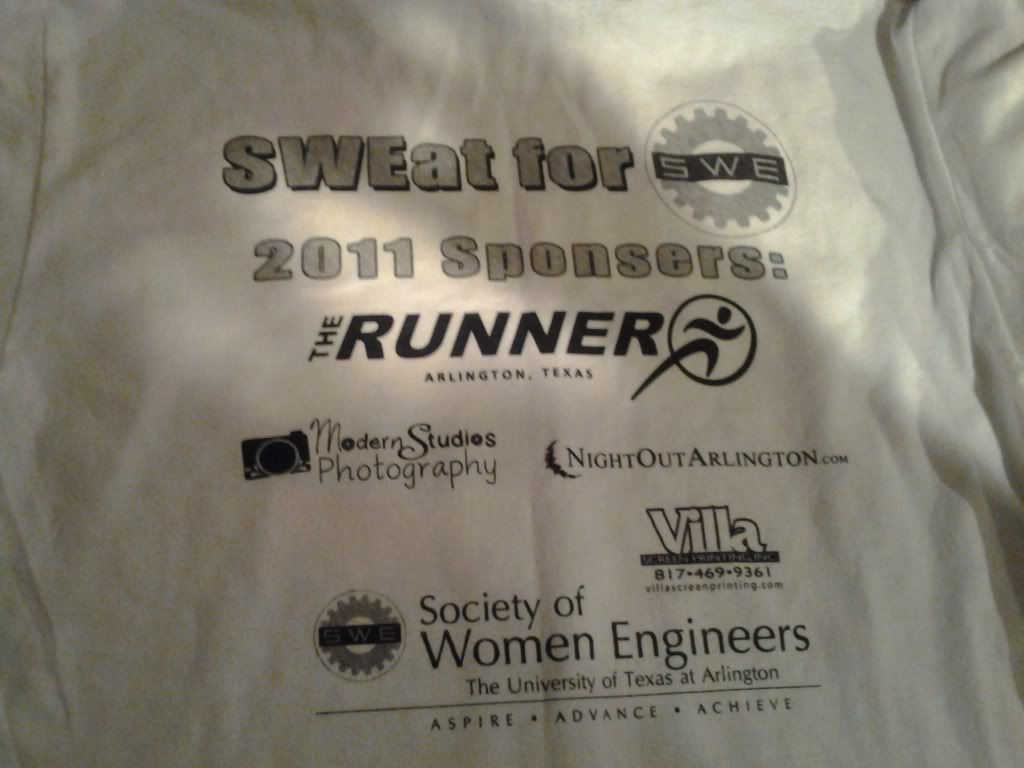 Do you see us? On the right? That's pretty cool, if I do say so myself.
When we got there, it wasn't quite what we were expecting. There were about 100 or so people at the event, but we got our cards out there and talked to some people about us.
The race had already ended when I took this picture, but it was a pretty (albeat, hot) day!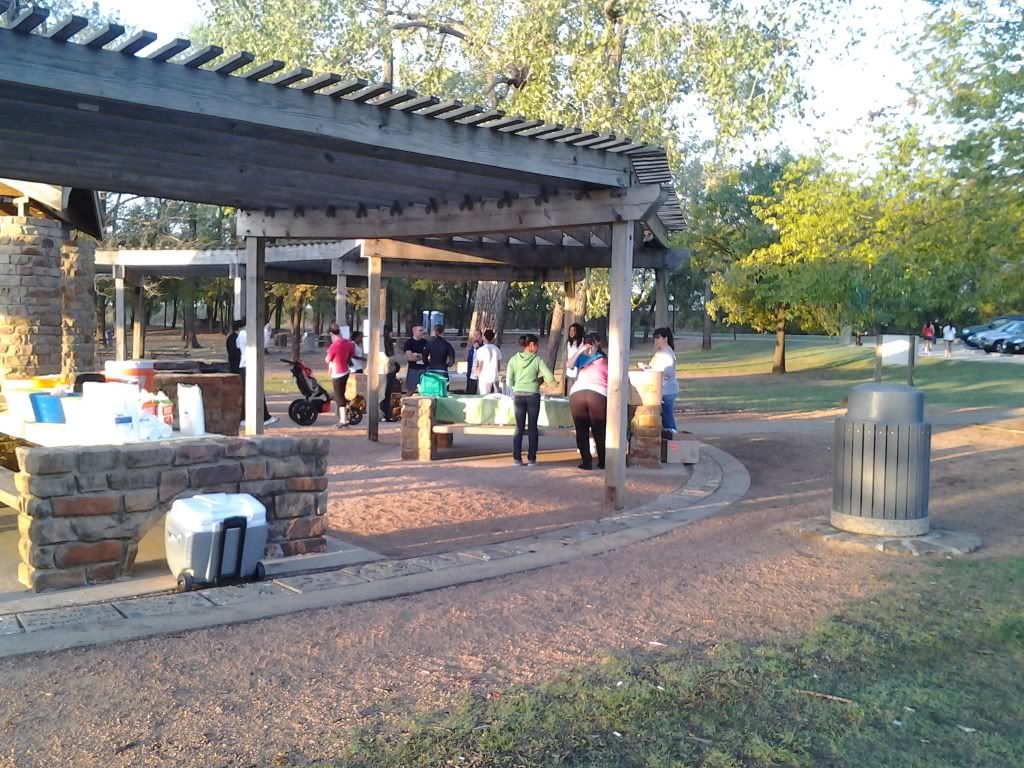 Here is us at our "table" at the pavillion.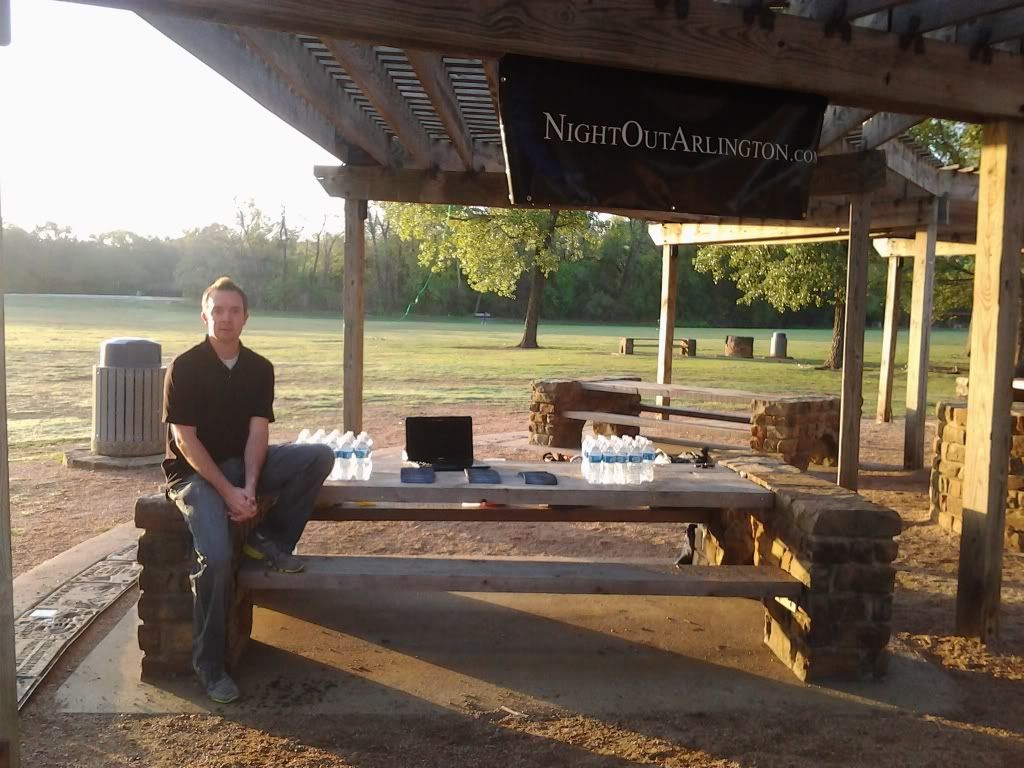 The kids came with us, and it was at River Legacy Park, so there was a big wooden park right next to the race. Avery even got a chance to do some swingin....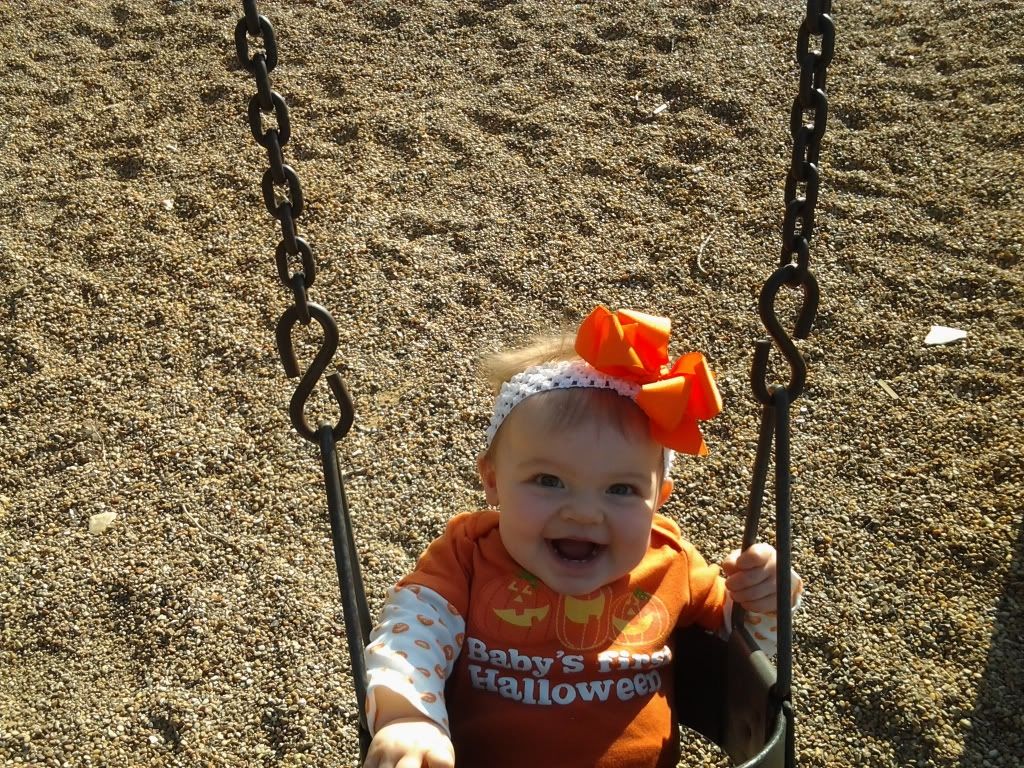 Such a cutie.