I just thought I would share with you a few before pictures of the dining room. I am working on the windows and curtains right now, so that's what I am focusing on.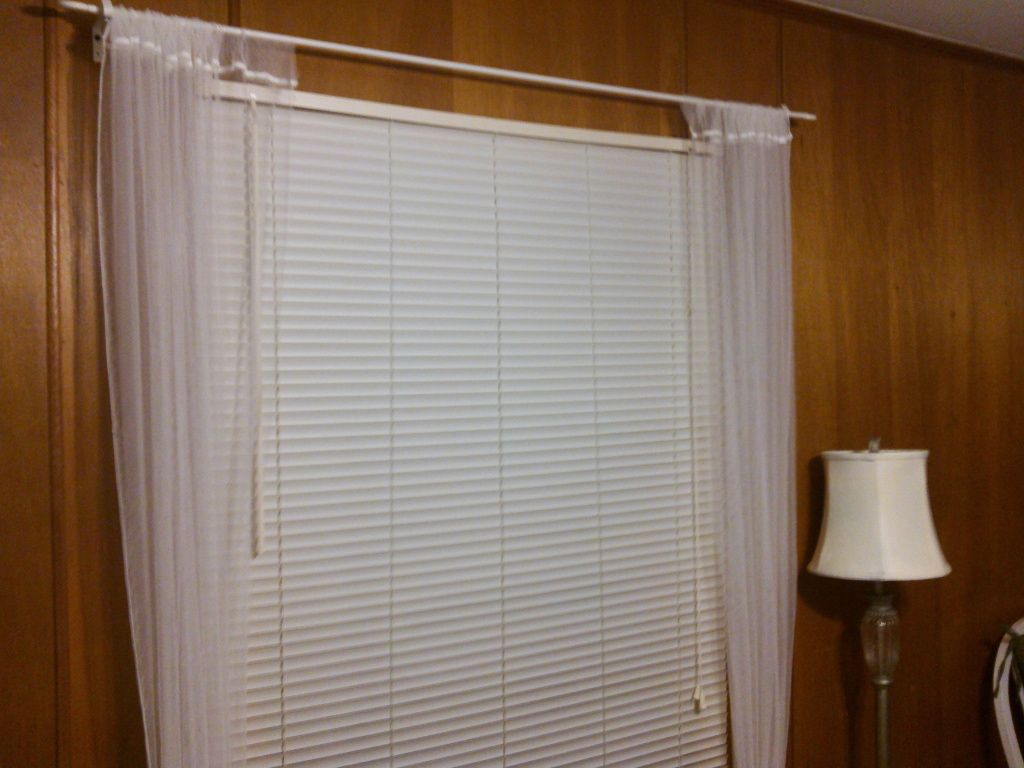 These curtains are AW-FUL. They are from Ikea and were cheap, cheap, cheap. I thought I would find something to hold the place of curtains while I was searching for something I really wanted.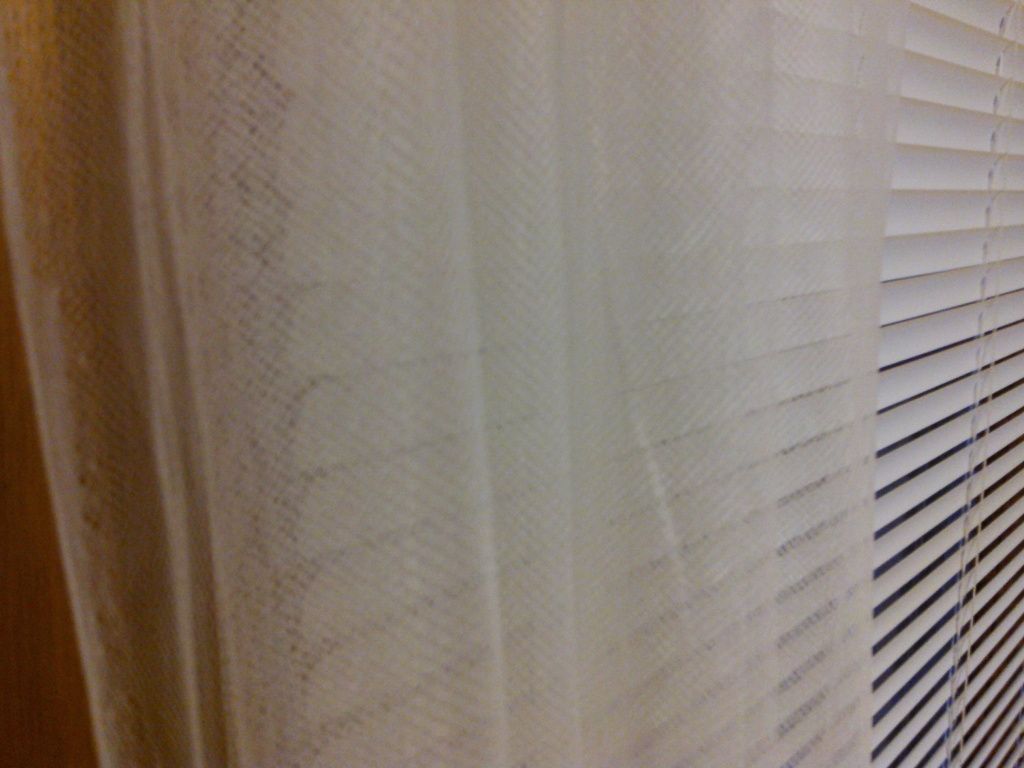 When I put these up, I didn't realize how sheer they were. Sheer is the wrong word. They were basically fishnets.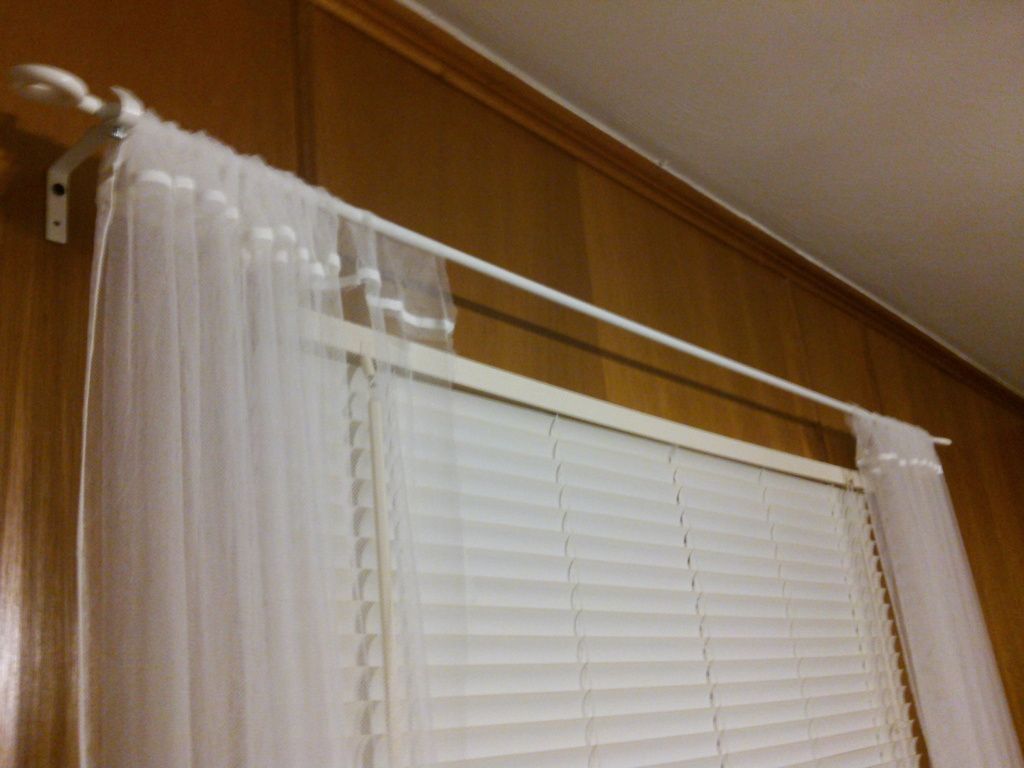 Yuck. Just looking at them grosses me out. I also got cheap white curtain rods, as I was getting like, 10 at one time. Well, they aren't my favorite either, but they were $1 each, so I was willing to just deal with it.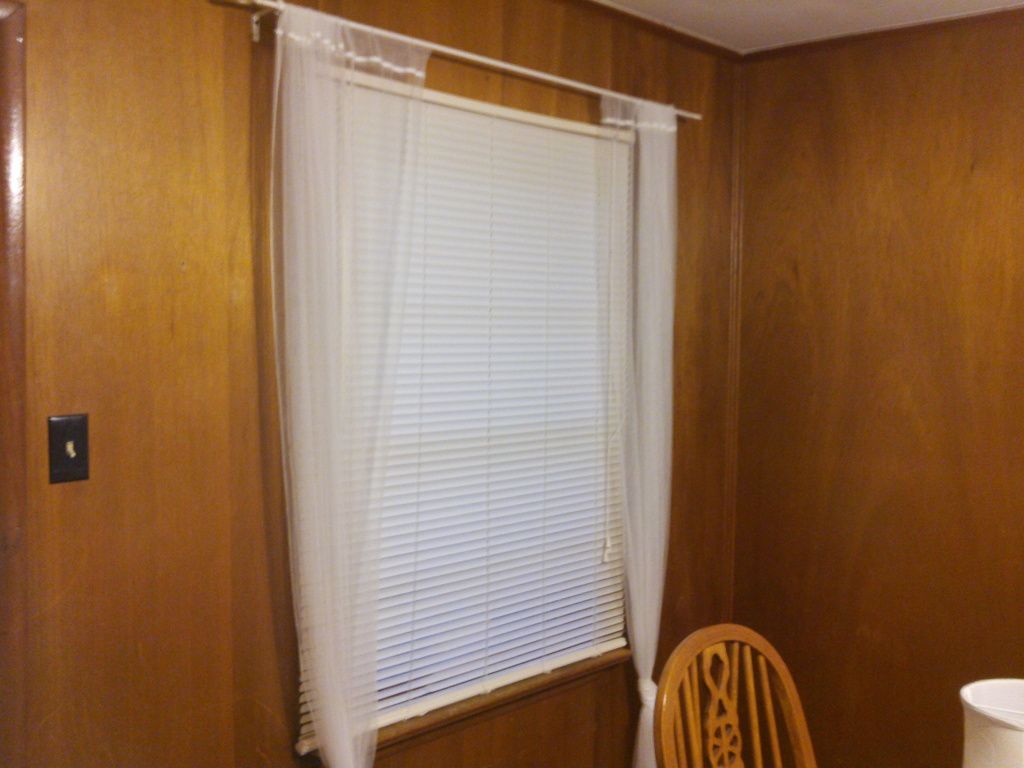 The curtains were so long that I had to tie them up. Hideous.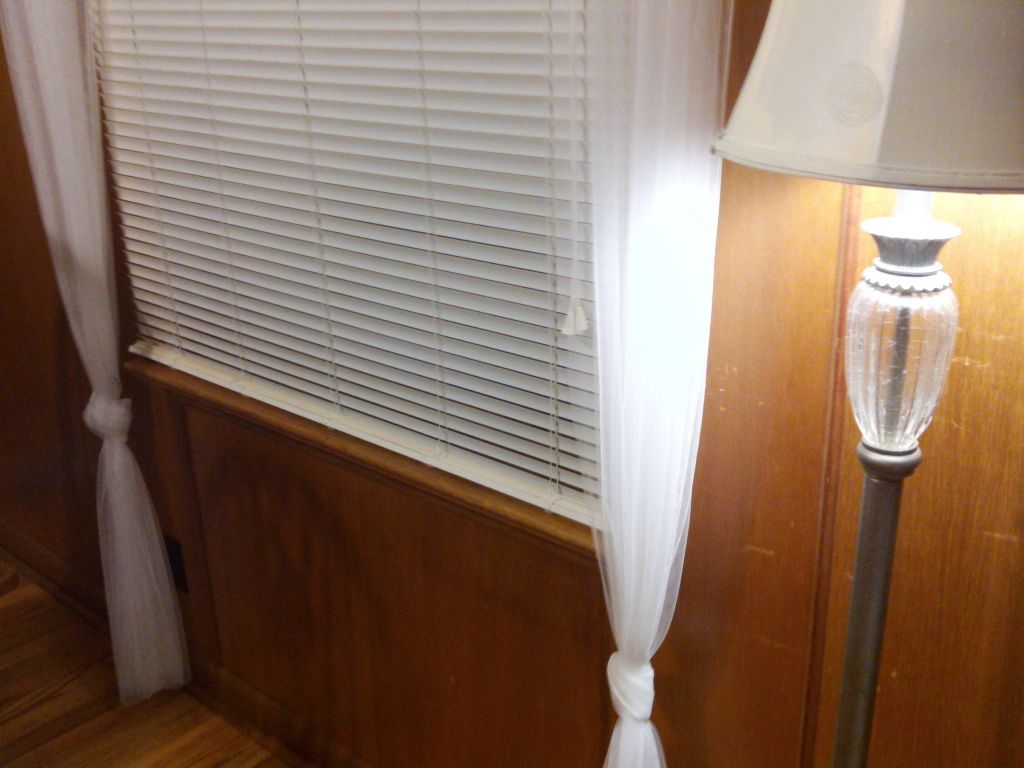 Just about the only thing I liked about them were that they were bright and white. I knew I wanted something similiar to replace it.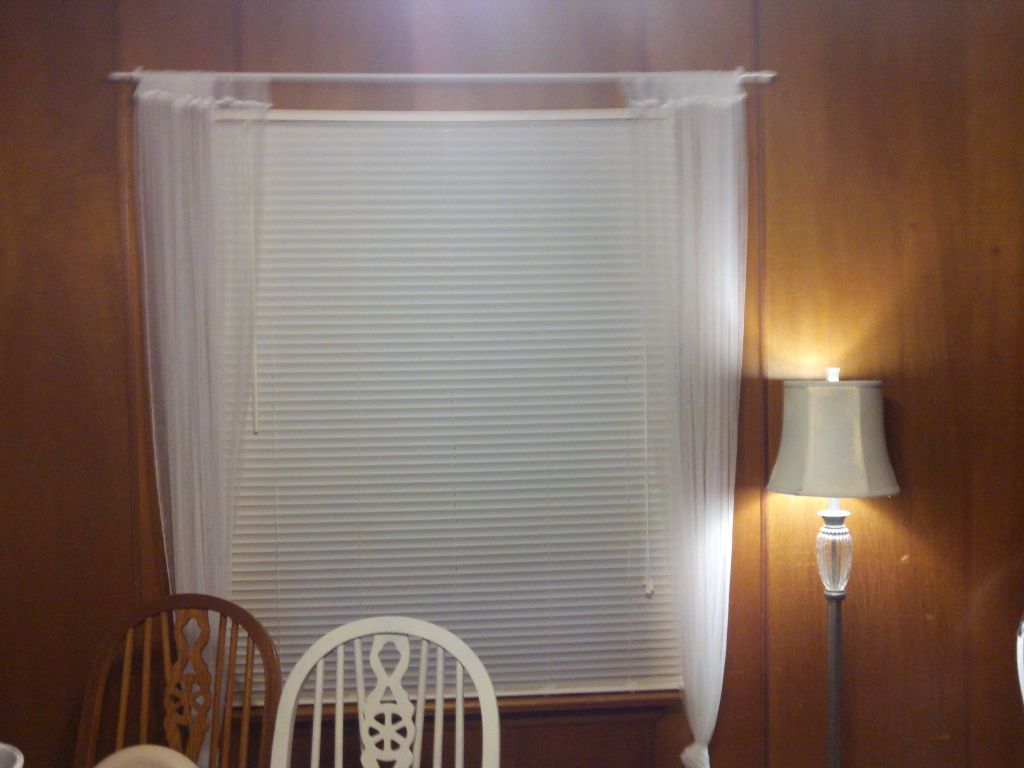 Here are the two windows together. Please don't mind the mess on the table. Like I said, I am remodeling so it's a bit messy.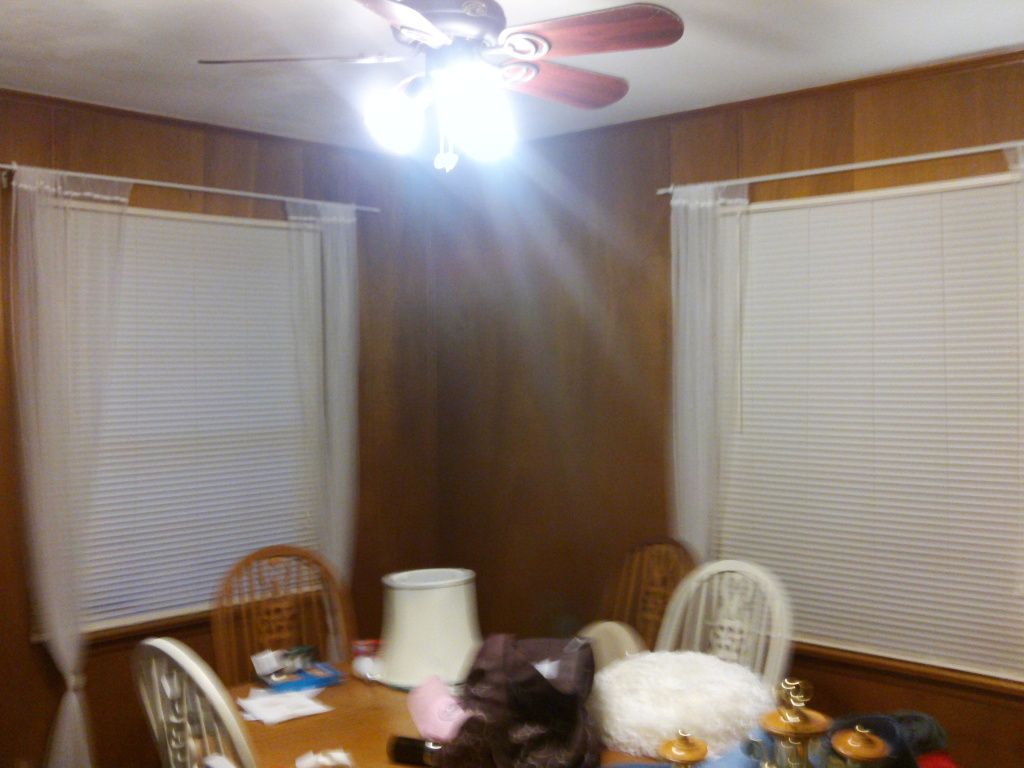 I will be doing a curtain tutorial this week to show you the "after" curtain products!! If you've never attempted to make curtains because you don't have a sewing machine, you should really try my way. So easy, no sewing required!
Here are our lamps. The lamps and I have had a love hate relationship.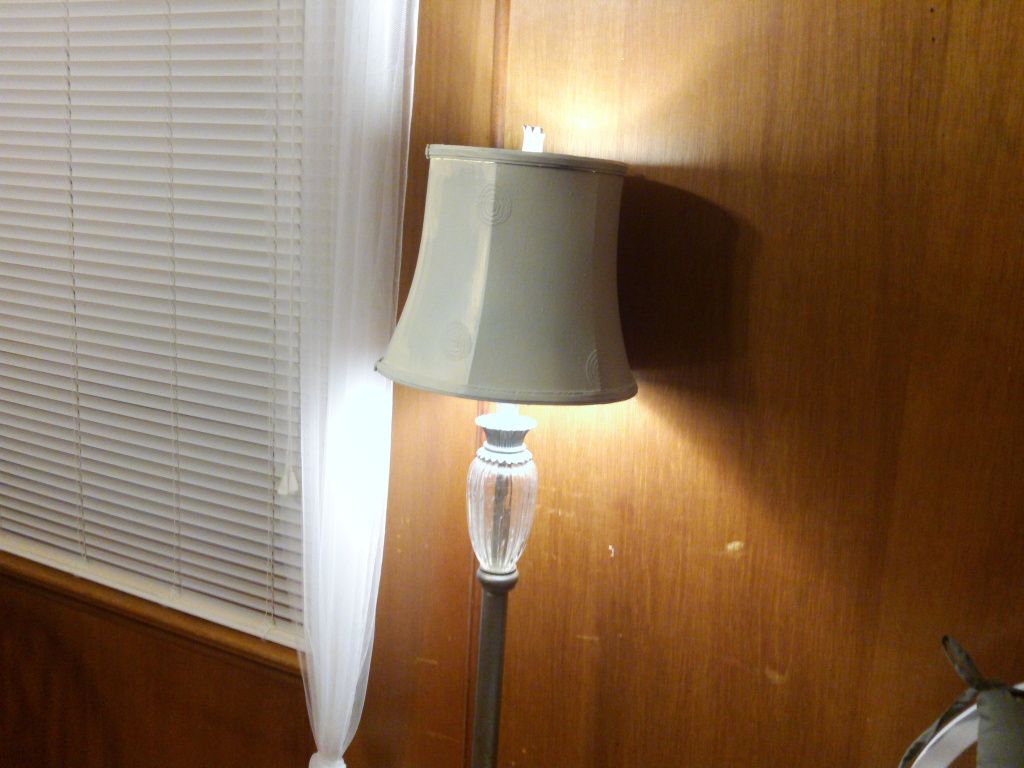 I've painted the shades three different colors. Red, black, now ivory, to match the furniture. I like the ivory. I am not a huge fan of the shape of the shade, but it works for now.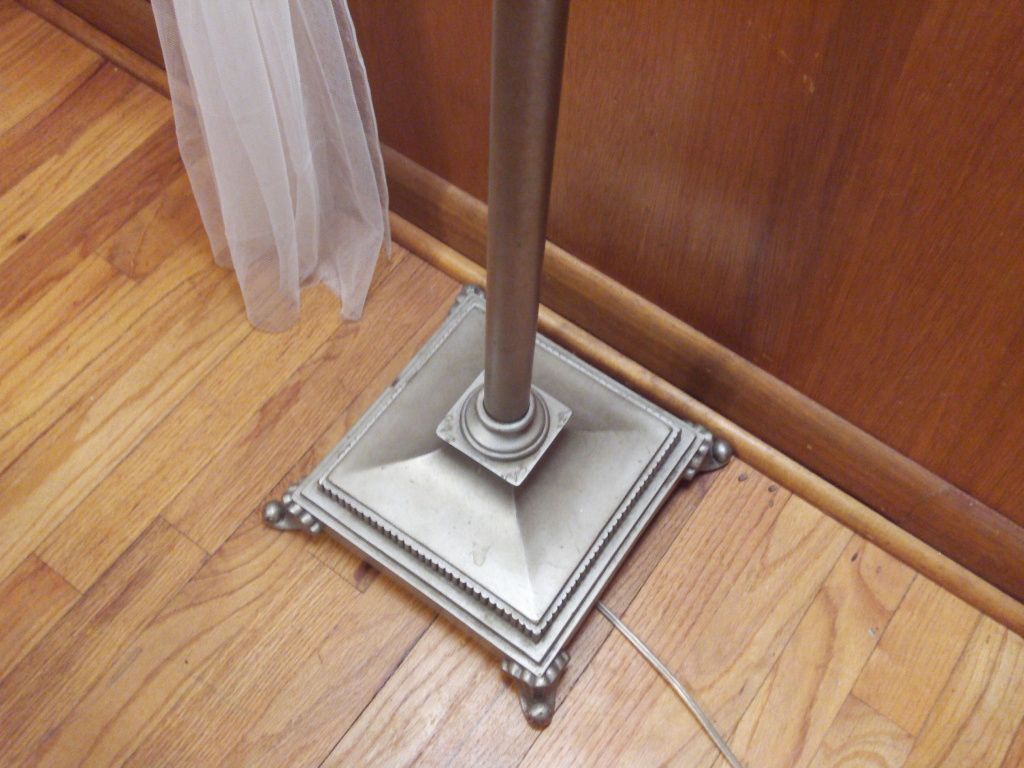 I do like the lamps themselves, though. I just knew that silver wasn't going to cut it anymore. Not in this room.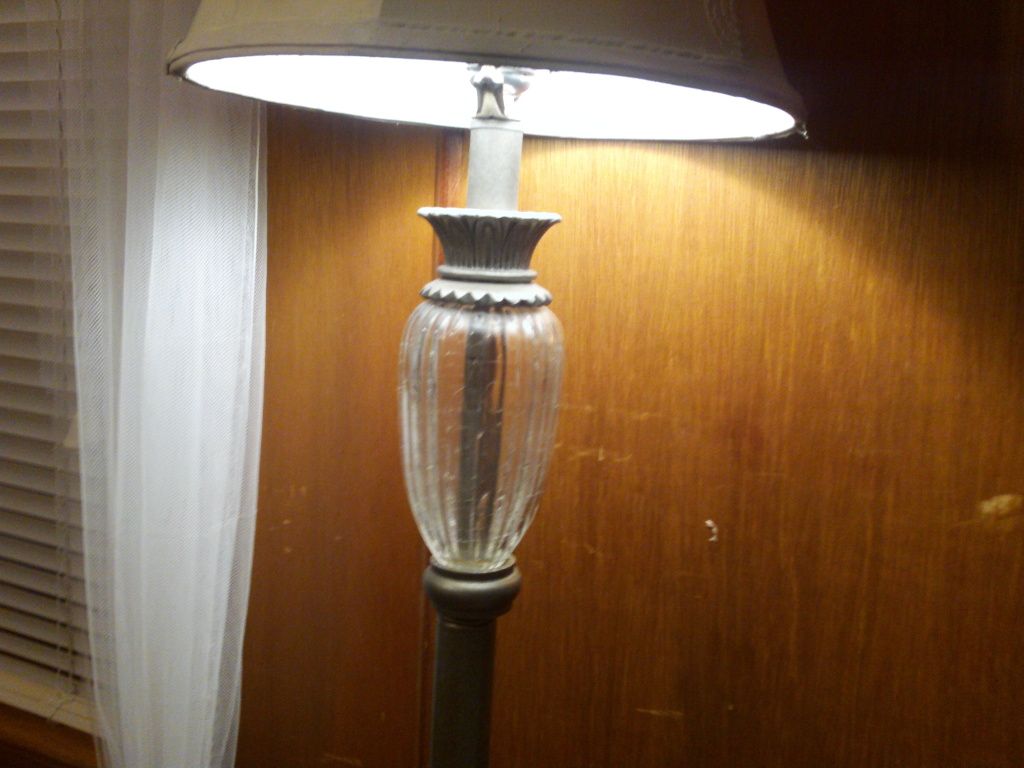 I knew I wanted to paint it in
Krylon's Oil Rubbed Bronze
. It's not the easiest thing to find. Most places don't carry it. I did eventually find it at Ace Hardware. My curtain rods and light fixture will get the same paint.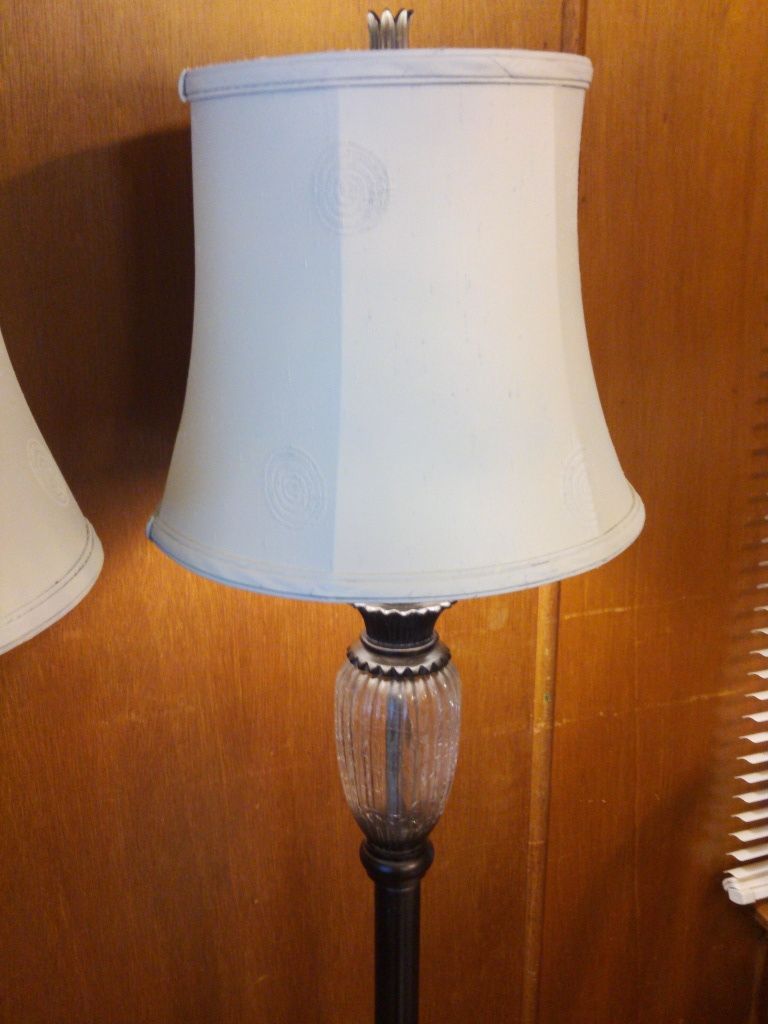 Well? Better, I think.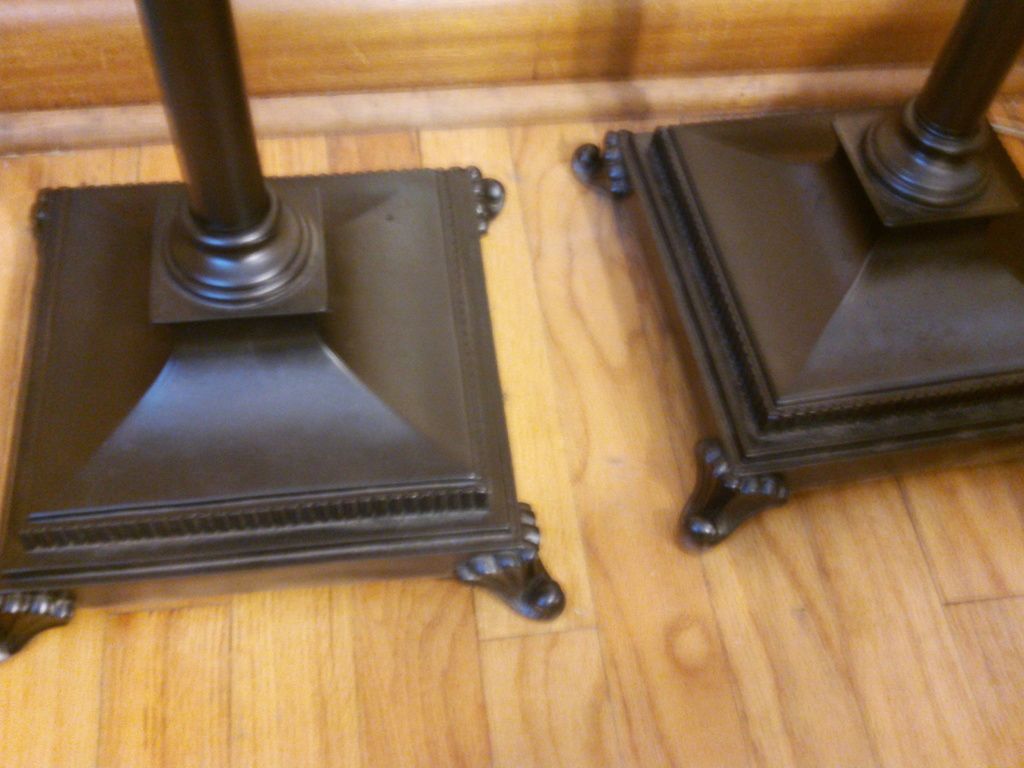 I can't wait to get this whole room done. It's taking a while, for sure. But I think it will be worth it in the end!