In preparation for Avery's party tomorrow, I made some Valentine's whoopie pies. I am sure there is a much better recipe out there, but I gotta tell ya. There is a mix from Pillsbury that is pretty awesome.
Avery was about to go in the bath, so she was only in her diaper. What a great time to give her a good lick of her first cake batter! Well, first that I know of. Don't know what's happened at Gigis in her young life.
:-)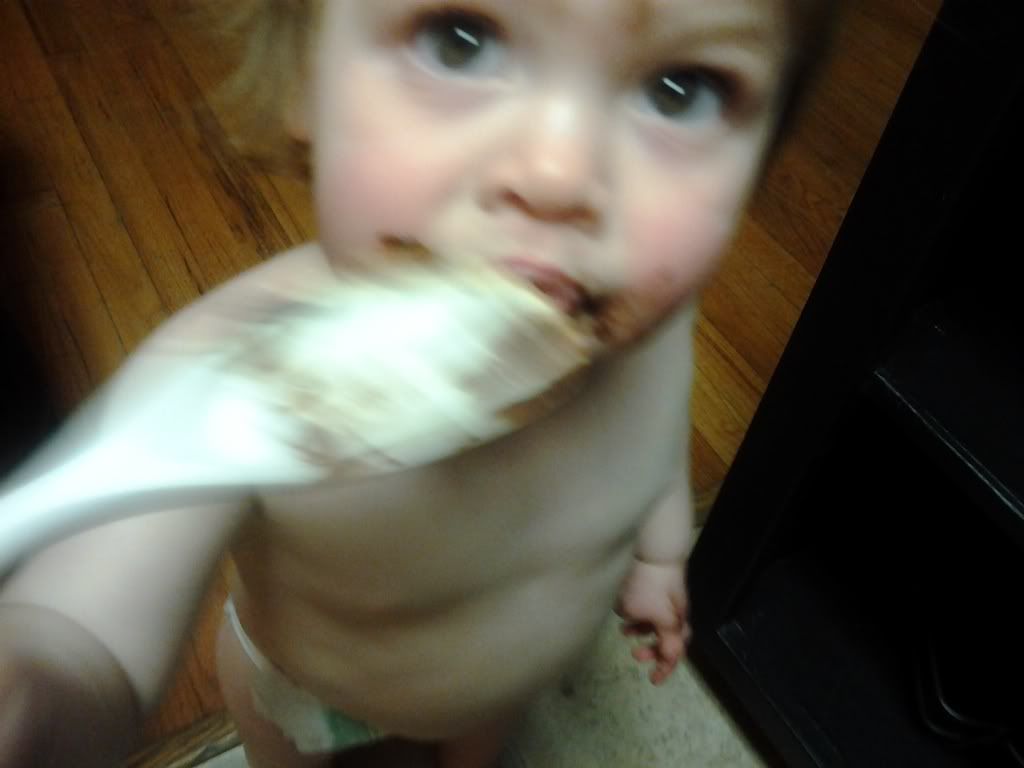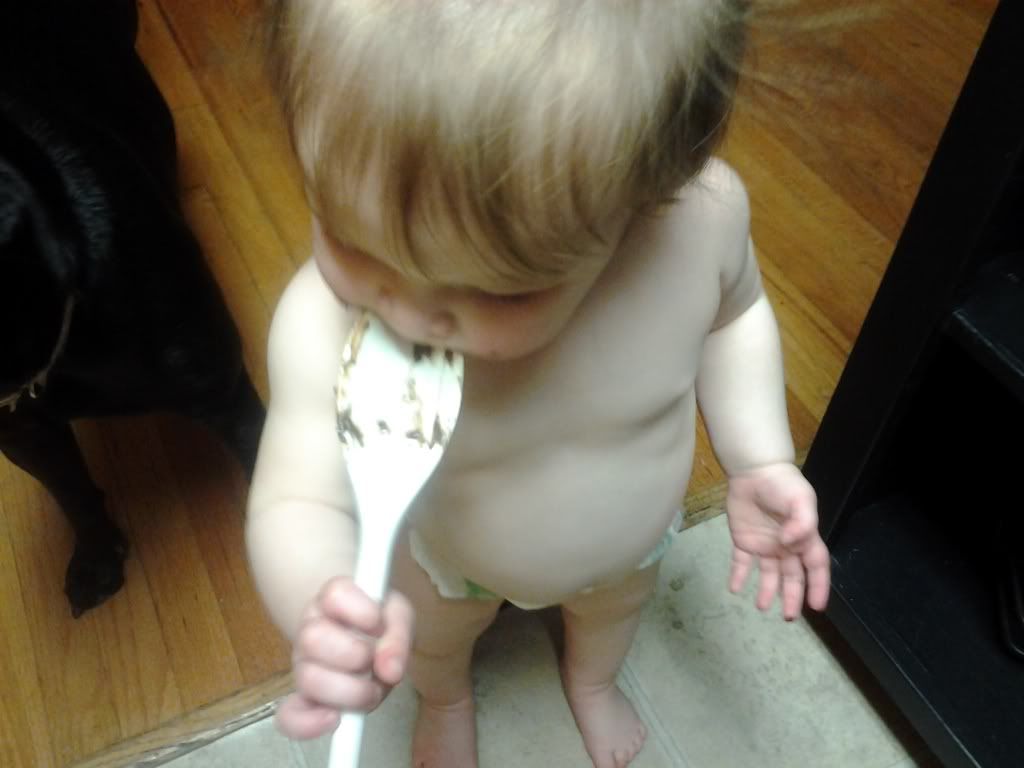 I gave her a lick off the spoon and before too long, I just gave her the spoon for herself. She was messy, but totally worth it.
I was talking to her at dinner and she would look at me and say, "Ummmmm, no. Uh-uh."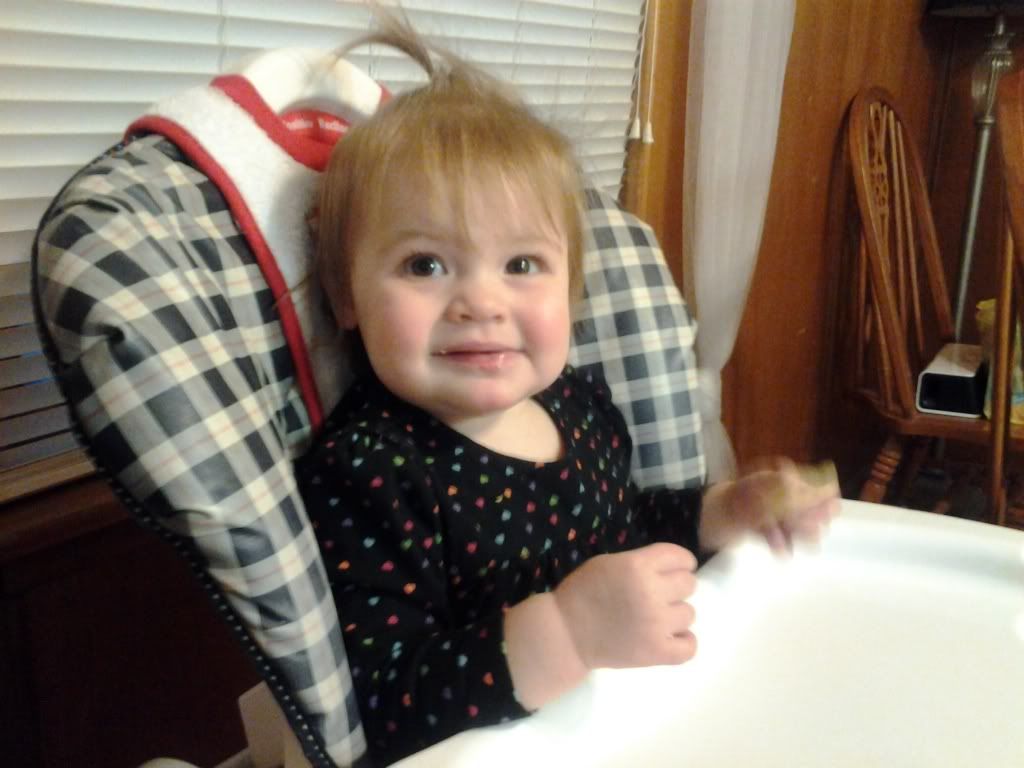 "Whatchou talkin about Willis?"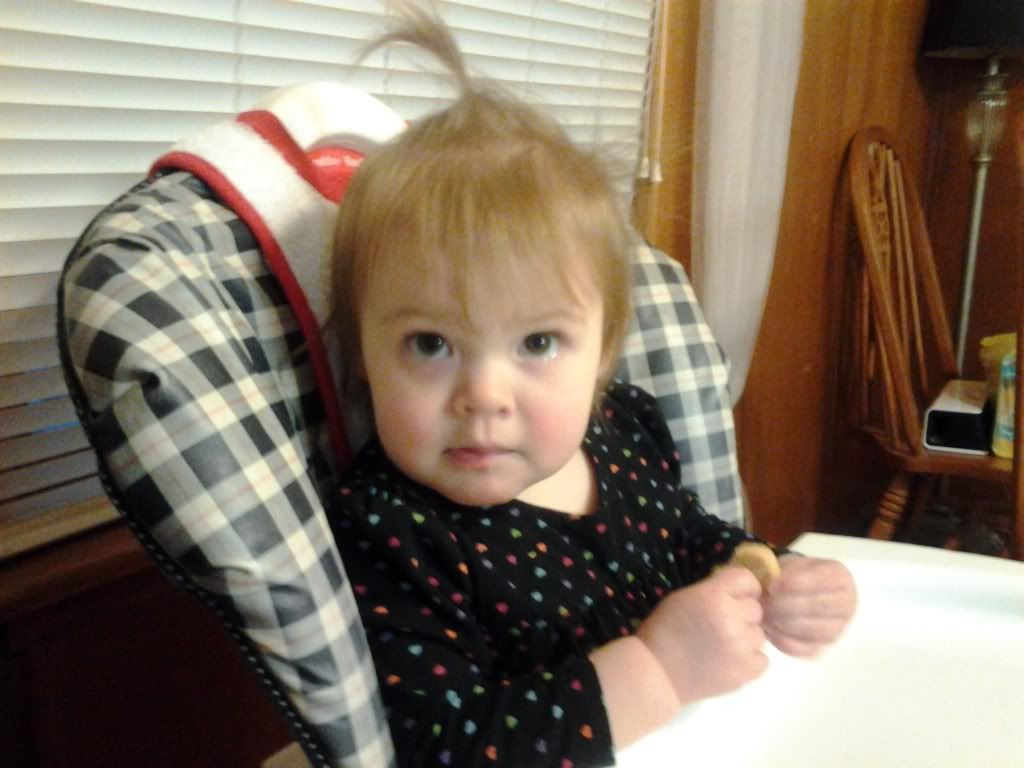 ***Dad Memory Alert!***
I remember when we were young, my mom was always making baked goods. I think my dad thought how fun it would be to eat all of the cake batter. Or at least, as much as we could before we threw up. One night, I remember Mom was gone for the night and my dad made a cake JUST to eat the batter. We ate all we could and cooked the rest. It was a small cake. Good memories!!!